The Philippines, a Southeast Asian archipelago of over 7,000 islands, has long been celebrated for its pristine beaches, rich history, and vibrant culture. Yet, beyond these tourist-attracting facets, it has cemented itself as a formidable giant in the global outsourcing industry. How did this nation, known for its sunny disposition and love for festivities, become a beacon for companies worldwide seeking efficient, quality-driven outsourcing solutions?
The journey began with the country's most significant asset: its people. Filipinos are intrinsically warm, adaptable, and hardworking. Their inclination towards service, combined with a strong command over the English language, gave the nation a distinct edge. Universities and educational institutions have consistently churned out graduates, especially in fields pertinent to the BPO sector, ensuring a steady influx of skilled talent into the industry.
Cultural compatibility plays a crucial role as well. With a historical backdrop influenced by both Eastern and Western civilizations, Filipinos can effortlessly bridge cultural gaps. This makes the country an attractive outsourcing hub for Western businesses. Furthermore, the Philippines' time zone is strategically positioned to serve global clients, ensuring round-the-clock operations.
The nation's prowess in outsourcing is not merely a byproduct of its workforce and strategic location. It has proactively built robust infrastructures to sustain and foster growth in the BPO sector. From state-of-the-art office spaces to cutting-edge technological solutions, it has left no stone unturned. The government has also been supportive, implementing policies that encourage foreign investment and ensure a conducive environment for BPOs to thrive.
As the digital age took hold, the country adapted seamlessly. Digital transformation initiatives are continually undertaken to ensure that services remain relevant and up-to-date. The integration of AI and advanced analytics into various outsourcing services stands testament to the nation's commitment to innovation.
Like any industry behemoth, challenges have arisen. Concerns about data protection, evolving customer demands, and the push for value-added services beyond voice-based roles have prompted the sector to innovate continually. The Souteast Asian nation has not only met these challenges head-on but often turned them into opportunities, cementing its reputation as a versatile and resilient outsourcing destination.
The trajectory for the Philippines' outsourcing industry seems steeply upward. With a continual focus on upskilling its workforce, integrating emerging technologies, and fostering a culture of excellence, the nation is well on its way to further solidify its position in the global arena. Companies from various sectors, be it finance, healthcare, or IT, are looking towards this Southeast Asian gem for solutions that are not just cost-effective, but also value-driven.
While the pristine beaches and rich history of the Southeast Asian archipeligio continue to enthrall tourists, the business world sees it as a haven for top-notch outsourcing services. This harmonious blend of culture, skill, innovation, and resilience makes the Philippines an outsourcing powerhouse, ready to serve the dynamic needs of the global market.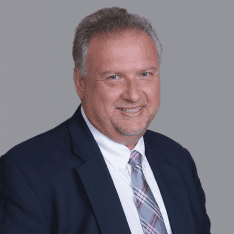 Co-CEO & CCO
US: 866-201-3370
AU: 1800-370-551
UK: 808-178-0977
j.maczynski@piton-global.com
Are you looking for an onshore, nearhsore, or offshore outsourcing solution? Don't know where to start? I am always happy to help.
Let's chat!
Best Regards,
John
Success in outsourcing isn't a matter of chance, but rather the result of a meticulously defined process, a formula that Fortune 500 companies have diligently honed over time. This rigor is a significant factor in the rarity of failures within these industry titans' outsourced programs.
Having spent over two decades partnering with and delivering Business Process Outsourcing (BPO) solutions to Fortune 500 clients, John possesses an in-depth understanding of this intricate process. His comprehensive approach incorporates an exhaustive assessment of outsourcing requirements, precise vendor sourcing, and a robust program management strategy.