With the international technology markets ever-expanding, there is an equally increasing demand for technical support, globally. Technology brands that are competing fiercely with each other must secure ways to keep their customers and acquire new ones.
Quality after-sales care plays an important role in this effort. However, the facilities needed in order to provide post-sales support for technology products and services require significant investments to set up and manage.
Getting Things Done
Many businesses realize the great challenges operating an in-house tech support team. Not only is it expensive but it calls for some major responsibilities.
Additionally, an enterprise will have to find a balance between controlling costs and providing quality support that requires expensive sophisticated tools and specialist talent.
On setting up its own facility, you will have to spend thousands on office furniture and equipment, wages and benefits, leased data/voice network lines, etcetera. Additionally, there is recruiting, training, managing and retaining technical professionals.
Any company can turn to an offshore technical support outsourcing operators in the Philippines to take care of all the above.
Round the Clock Excellence
Outsourcing providers offer corporations of all scales the opportunity to lower operating costs as well as shorten cycle times. The average cost for a US-based representative is about $30 per hour.
At an offshore technical support outsourcing operators in the Philippines, the daily rate of a representative is only about half of that. In addition, resources in overseas locations are simply much lower than in the United States or Europe so the technologies and infrastructure used are naturally cost-effective, which makes 60 percent cost reductions a possibility.
In addition to cost savings, clients also benefit from the 24-hour work window offered by outsourcing firms here.
Having a team working at a different time zone is indeed one of the best strategies to ensure quick response to customer's needs, which is especially important for enterprises with an international market.
The demand for round the clock support increases as globalization expands further. Brands with global buyers that are unable to respond to their needs promptly risk losing their market share to a competitor that can provide the needed support.
For buyers that need technical help, quick response is critical. For instance, if the client's computer breaks down he or she will want it fixed right away.
However, if after-sales care is not available for another eight hours then that leads to great frustration and the chances for a repeat sale or referral in this instance are slim. For those without the resources but realize the need and importance of providing aid to clients wherever they are located, they can find expert 24/7 help from a tech support contact center.
Quick Profile
Offshore technical support outsourcing operators in the Philippines have experienced significant growth since their inception in the late 1990's. Today, they boast of having a nationwide network of support centers from Manila extending to Baguio City in the northern part of the country and all the way down to southern cities of Cebu and Dumaguete, to name a few. From employing a few thousands a few years back, their staff now numbers in the hundred thousands.
These firms manage millions of client interactions to assist some of the world's largest companies in technology-related industries.
They handle a full range of services utilizing various communication platforms. They employ a multi-level support process to address simple usage questions to complex technical issues requiring troubleshooting or repair.
With outsourcing providers as a partner, companies have realized significant improvements in productivity, client satisfaction, and profitability.
To learn more about our industry-specific BPO capabilities please contact us by calling +1-310-844-7805 or by filling out our inquiry form. We look forward to hearing from you.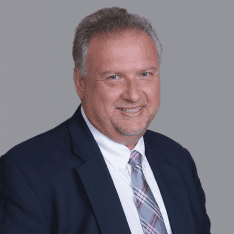 Co-CEO & CCO
US: 866-201-3370
AU: 1800-370-551
UK: 808-178-0977
j.maczynski@piton-global.com
Are you looking for an onshore, nearhsore, or offshore outsourcing solution? Don't know where to start? I am always happy to help.
Let's chat!
Best,
John.
Success in outsourcing isn't a matter of chance, but rather the result of a meticulously defined process, a formula that Fortune 500 companies have diligently honed over time. This rigor is a significant factor in the rarity of failures within these industry titans' outsourced programs.
Having spent over two decades partnering with and delivering Business Process Outsourcing (BPO) solutions to Fortune 500 clients, John possesses an in-depth understanding of this intricate process. His comprehensive approach incorporates an exhaustive assessment of outsourcing requirements, precise vendor sourcing, and a robust program management strategy.