While customer service in general involves handling inquiries and customer complaints, technical support is the area that deals with resolving concrete issues affecting a product or service. For technology companies, the ability to provide accessible and reliable tech support is critical in order to attract and keep customers.
What makes a customer choose a specific product is a combination of product quality, reasonable pricing and good customer service and after-sales care. Customers look for the latter feature along with warranty.
A small percentage of the consumer population will always want to know what to do if something malfunctions or breaks down. When this happens, they rely on the vendor to offer quick assistance.
People
Offshore technical support outsourcing firms in the Philippines have teams of qualified representatives who assist customers in resolving their technical problems and educate them on the features and uses of the client's product and service.
By utilizing the services of a BPO provider, a business can focus on its central functions without compromising customer service.
Their staff consists of technology savvy individuals skilled in understanding new technologies. They are experienced in providing support to customers who are mainly non-technical individuals and helping them understand how to use the technology. They patiently consult with customers to properly evaluate their problems and walk them through the solution.
In order to provide quality services, offshore technical support outsourcing firms in the Philippines train its representatives extensively on the product or service offerings of the client. For pioneer programs, the client usually sends its own trainers to train the first batch of representatives.
As a preferred offshore destination for business process outsourcing, the Philippine BPO sector boasts of a vast pool of college educated and English-proficient professionals. In fact, this country has a reputation for having strong IT skills, which is one of the reasons that make it attractive to global clients.
Range of Services
Offshore technical support outsourcing firms in the Philippines are able to provide their services through several channels. They can handle incoming calls, emails, faxes, or interactive chat messages. Their expertise covers a wide range of products and services in Hardware, Software, Internet, Networking, Wired and Wireless technologies and others devices, tools and solutions.
Some of the common technical services offered are installation, how-to support, and troubleshooting. They also feature 24/7 support, customer-focused approach, and the latest technologies for superior reliability, scalability and security.
With their quality technical support services, a business can remain dependable to customers at very competitive costs.
To learn more about our industry-specific BPO capabilities please contact us by calling +1-310-844-7805 or by filling out our inquiry form. We look forward to hearing from you.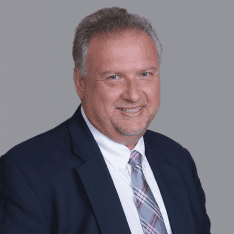 Co-CEO & CCO
US: 866-201-3370
AU: 1800-370-551
UK: 808-178-0977
j.maczynski@piton-global.com
Are you looking for an onshore, nearhsore, or offshore outsourcing solution? Don't know where to start? I am always happy to help.
Let's chat!
Best,
John.
Success in outsourcing isn't a matter of chance, but rather the result of a meticulously defined process, a formula that Fortune 500 companies have diligently honed over time. This rigor is a significant factor in the rarity of failures within these industry titans' outsourced programs.
Having spent over two decades partnering with and delivering Business Process Outsourcing (BPO) solutions to Fortune 500 clients, John possesses an in-depth understanding of this intricate process. His comprehensive approach incorporates an exhaustive assessment of outsourcing requirements, precise vendor sourcing, and a robust program management strategy.