Technical support providers specifically cater to the consumers for technology products and services. Their technical expertise, analytical and customer relations skills enable them to provide total customer satisfaction.
With proven consistency in providing high quality tech services, global technology companies are increasingly turning to BPO vendors. Their present clients include leading international providers of computer hardware, software, consumer electronics, Internet, and other technology services.
The Edge
In providing aid to companies, offshore technical support outsourcing companies in the Philippines take into consideration the fact that most consumers are not tech-savvy.
Hence, their representatives possess not only technical skills but also customer interaction skills that enable them to listen, recognize the problem, and communicate the right solutions in a manner that is easy to understand.
Usually, the type of work required of BPO companies involves installation or set-up, configuration, connectivity, usage, troubleshooting of software/applications or a device, upgrades and others. No matter how complex the work required, they are ready to train their technically savvy staff to provide much-needed assistance that consumers can rely on.
Tech support associates from offshore technical support outsourcing companies in the Philippines are college-educated and English proficient individuals. They have backgrounds in computer engineering, computer science, programming and maintenance, networking, Internet technology, security, media devices, and others.
Their skills and knowledge, coupled with the client's training, enable them to diagnose problems and resolve issues effectively on the first point of contact, thereby, increasing customer satisfaction and lowering costs of contact.
The work process often involves several levels from entry-level assistance to the more complex level 2 and level 3 tiers. Representatives resolve most issues in the first two levels. Level 1 assistance handles general and frequently asked questions such as how to use specific features of a product or service.
In providing solutions to entry-level concerns, representatives refer to the client's knowledge base system. In the instance that the representative is not able to resolve the issue, Level 2 representatives are ready to offer advanced aid. A few cases will require the help of the technology provider and this constitutes level 3 escalations.
Quick Resolutions, Happy Consumers
Offshore technical support outsourcing companies in the Philippines recognize the importance of providing quick response and resolution to customer issues within the time established in the service level agreement with the client.
The average timeframe for problem resolution is 20 minutes. Aside from the average handling time, providers also measure efficiency and productivity of their processes by noting factors like the number of daily calls handled or emails processed, rate of first contact resolution, and others.
Outsourcing vendors operates 24 hours a day, 7 days a week delivering services through various communication channels across continents to include voice, email, chat, and other web-based technology.
They handle an extensive range of products and services from internationally recognized names in the technology market today.
To learn more about our industry-specific BPO capabilities please contact us by calling +1-310-844-7805 or by filling out our inquiry form. We look forward to hearing from you.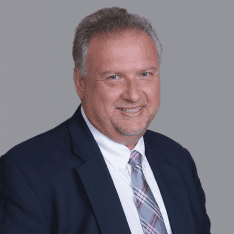 Co-CEO & CCO
US: 866-201-3370
AU: 1800-370-551
UK: 808-178-0977
j.maczynski@piton-global.com
Are you looking for an onshore, nearhsore, or offshore outsourcing solution? Don't know where to start? I am always happy to help.
Let's chat!
Best,
John.
Success in outsourcing isn't a matter of chance, but rather the result of a meticulously defined process, a formula that Fortune 500 companies have diligently honed over time. This rigor is a significant factor in the rarity of failures within these industry titans' outsourced programs.
Having spent over two decades partnering with and delivering Business Process Outsourcing (BPO) solutions to Fortune 500 clients, John possesses an in-depth understanding of this intricate process. His comprehensive approach incorporates an exhaustive assessment of outsourcing requirements, precise vendor sourcing, and a robust program management strategy.