Tech support vendors in the Philippines ensure that clients will achieve maximum results from their tech support programs. They follow a structured methodology to deliver consistent quality.
Ready To Answer Client Needs
By harnessing the ready resources of an outsourcing company, a business eliminates the need to set up and manage its own local facility, hence, greatly reducing expenses. Clients can ensure transparency and control of their programs through open communication with these BPO providers.
Clients can also expect a management focused on improving performance and productivity. Their service model incorporates multinational skill sets and best industry practices to deliver service that results in cost savings, increased efficiencies, and customer satisfaction.
In order to fulfill service expectations, offshore tech support outsourcing vendors in the Philippines carefully study and identify the needs and goals of their clients and create an implementation plan. This plan covers the technology, infrastructure and labor force requirements.
Together with the client, they define service level agreements and the process of performance monitoring. They then launch the service implementation plan. Trainings and all knowledge transfer activities follow, ensuring that all resources are ready to deliver service live.
Offshore tech support outsourcing vendors in the Philippines have dedicated account managers who oversee the delivery of commitments and serve as the primary contact of the client. They directly manage tech support representatives, team leaders, and quality analysts.
They see to it that necessary tools and infrastructure are available to maintain productivity levels. They closely track the progress of the client program to see how well it is meeting targets. They provide feedback to higher management, take action to address issues, and coordinate initiatives for process improvement.
Their People
They make great efforts to make sure they hire, train and retain the best talents. Their employees come from different backgrounds but all share strengths in communication, skills and customer service.
Offshore tech support outsourcing vendors in the Philippines create a challenging and rewarding work environment that fosters performance and growth of individuals and teams. With strong employee motivation, they have an average staff turnover rate that is significantly lower than industry statistics. Some of the ways they ensure high motivation in the workforce is by providing attractive compensation and benefits, performance incentives, and opportunities for career growth.
Each employee undergoes training programs designed to enhance skills sets to match it with the needs of the program. Training includes skills building in the areas of English communication, customer interaction or customer service, and technology.
Personality development is also part of training as well as creating the right work attitude. Employees also undergo specific training on the client's product or service. Typically, on a pioneer program, clients take over this part or they train trainers to transfer knowledge about the client's offerings.
Quality
Quality is of utmost importance to this endeavor. Various tools monitor and assure quality, such as voice call recording, email monitoring, customer satisfaction surveys, random monitoring, quality scorecards, quality statistics analysis and others.
Each client account has dedicated quality analysts who are responsible for implementing and improving quality. They use a framework that creates ownership of responsibility and accountability in every tech support representative.
Infrastructure
Modern BPO enterprises feature state-of-the-art technologies that feature superior voice and data connectivity, security, robust server and network systems.
By outsourcing to call centers here, corporations can gain access to exceptional resources and mature implementation methodologies for high quality consumer and enterprise technical support.
To learn more about our industry-specific BPO capabilities please contact us by calling +1-310-844-7805 or by filling out our inquiry form. We look forward to hearing from you.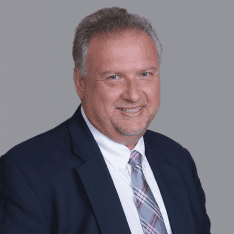 Co-CEO & CCO
US: 866-201-3370
AU: 1800-370-551
UK: 808-178-0977
j.maczynski@piton-global.com
Are you looking for an onshore, nearhsore, or offshore outsourcing solution? Don't know where to start? I am always happy to help.
Let's chat!
Best,
John.
Success in outsourcing isn't a matter of chance, but rather the result of a meticulously defined process, a formula that Fortune 500 companies have diligently honed over time. This rigor is a significant factor in the rarity of failures within these industry titans' outsourced programs.
Having spent over two decades partnering with and delivering Business Process Outsourcing (BPO) solutions to Fortune 500 clients, John possesses an in-depth understanding of this intricate process. His comprehensive approach incorporates an exhaustive assessment of outsourcing requirements, precise vendor sourcing, and a robust program management strategy.