Times are a-changing and businesses need to adapt to survive and succeed in this fast-paced, global trend of hi-technology and cutthroat competition. PITON offers up-to-date and innovative solutions through our outbound telemarketing firm options in the Philippines.
BPO solutions in the Philippines remain one of the most effective ways to take advantage of modern communications technology and reach a large number of English speakers in the prime markets.
However, with the expansion of the usage of this business method, it has become increasingly difficult to launch a successful effort. Today, depending upon where you outsource your marketing efforts to, one must be careful that you get what you pay for.
This tends to not be a problem when outsourcing to this country where there is ample supply of talented workforces with a strong command of the English language, and a general tendency toward excellent customer care and quality service.
The Solution: Piton-Global
For those businesses looking for a relatively simple but highly effective way to leverage their marketing capital, working with Piton-Global is the answer.
PITON offers everything you need to optimize your outbound campaigns. Piton marketing staffs are native English speakers and take their time in thoroughly understanding exactly what you need, before making any recommendations. With our base being here, we can customize services to suit your goals and budget.
PITON, which is based in Manila, the capital of the country, offers you all the best that Manila has to offer in terms of technologies and qualified personnel.
Unquestionably, Manila has become the call center capital of the world and your product or service, now coupled with Piton's expertise in designing highly cost-effective outbound programs is your fastest option for turbo-charging sales and lead generation.
Our services are so versatile and are relatively simple to organize that as long as your database is in good shape, our firm in the country can handle the job for you. Typical efforts can deliver responses within 24 to 48 hours.
Generate Results – Fast
BPO firms are the fastest method to generate new business whether you need sales or just leads. Our experts can share with you the certain times, days, and headings that attract better responses than others.
Piton's repertoire also includes product promotions, surveys, customer win-back, data cleansing and various levels of technical support.
Rest assured that all our processes and methodologies are professional, ethical and we stick to known industry best practices, to insure that your product or service is always represented with your best interests in mind.
Customer acquisition and customer contact services are two of the best ways to attract new customers and keep them. In fact, keeping in touch with former customers is  an easy and effective way to generate sales at minimal cost.
Professionalism At The Core
At PITON, because we are a truly professional company, our expertise includes features like creating relevant database for your target market through internet search, composing effective messages to increase response rate, and doing outbound surveys to get to know what your customers and potential customers think about your products and services.
PITON is dedicated to excellence. If you've got what you feel is a special need, don't hesitate to contact our firm. We're a leader in value and quality and we'd love to be of service to you next.
To learn more about our industry-specific BPO capabilities please contact us by calling +1-310-844-7805 or by filling out our inquiry form. We look forward to hearing from you.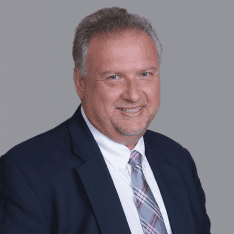 Co-CEO & CCO
US: 866-201-3370
AU: 1800-370-551
UK: 808-178-0977
j.maczynski@piton-global.com
Are you looking for an onshore, nearhsore, or offshore outsourcing solution? Don't know where to start? I am always happy to help.
Let's chat!
Best,
John.
Success in outsourcing isn't a matter of chance, but rather the result of a meticulously defined process, a formula that Fortune 500 companies have diligently honed over time. This rigor is a significant factor in the rarity of failures within these industry titans' outsourced programs.
Having spent over two decades partnering with and delivering Business Process Outsourcing (BPO) solutions to Fortune 500 clients, John possesses an in-depth understanding of this intricate process. His comprehensive approach incorporates an exhaustive assessment of outsourcing requirements, precise vendor sourcing, and a robust program management strategy.