PITON offers quality healthcare back office processing services to global clients. We have tied up with leading medical institutions throughout the world, which have entrusted their business in our competency to provide reliable healthcare BPO.
As an overseas documentation provider to global companies, we maintain the same commitment to quality, which has boosted us to become a leading offshore solutions company.
Proven Track Record
Our division here employs the best workforce available, offering a world-class working environment and giving opportunities to the inherent talent pool here.
The country has excellent utilities to handle the practical, day to day demands of offshore health business processes. With excellent bandwidth and connectivity, we are in a position to transcribe huge volumes of work. Moreover, all are available in real time.
We receive medical dictations from hundreds of doctors around the world. An exclusive satellite communication system enables us to receive voluminous data easily. The data is then effectively transcribed and sent back to the clients. Our team has achieved accuracy levels up to 99%, making us the most preferred choice when it comes to quality offshore medical transcription outsourcing solutions.
PITON is already catering to the ever-increasing requirements of this fast-growing industry. We have workable tie-ups with leading hospitals, physicians and medical institutions to provide efficient and dependable medical transcription solutions with up to 99% accuracy over our broad spectrum of deliverable solutions.
Quality Healthcare BPO
PITON has unchallenged expertise in this industry, allowing us to become the go-to of countless leading physicians, hospitals and health institutions, not only here but also throughout the world. These medical professionals have benefited greatly from our expertise in this special and highly specialized area.
We enable our clients to focus on their core competencies by outsourcing non–core health information management activities. This leads to improved efficiency and productiveness for our client. We have a deep understanding of the demands of the international healthcare markets, including those in the United States and the United Kingdom.
Medical BPO is supported by cutting edge domain expertise and technology. We have a team of highly qualified and dedicated professionals who have requisite subject matter expertise and the industry knowledge to implement the right solutions, depending on the varying needs of different clients.
Wide Array of Solutions
PITON offers billing, insurance claims filing, patient collections, accounting and generating reports for physician practices, diagnostic service groups and hospitals in the country and around the world.
We undertake meticulous follow-ups to secure payments from insurance companies, and acquire balance or payment arrangements from patients and guarantors as specified by our clients.
PITON also offers professional billing, claims filing, insurance claims billing and insurance follow-up, monitoring of payments, revenue recovery, generation of financial reports and statements and maintenance of patient's accounts.
PITON offers an excellent delivery platform, assuring increased efficiency and reduced costs to its clients. Our persistent client focus is behind our constant endeavor to upgrade infrastructure and recruit only the best brains in the industry.
PITON has the confidence to carry out even complex projects, to the satisfaction of our global and domestic clients.
For all your offshore health BPO service needs, PITON is the name to call.
To learn more about our industry-specific BPO capabilities, please contact us by calling +1-310-844-7805 or by filling out our inquiry form. We look forward to hearing from you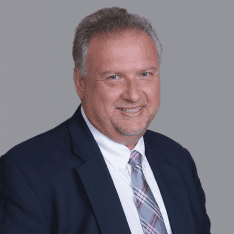 Co-CEO & CCO
US: 866-201-3370
AU: 1800-370-551
UK: 808-178-0977
j.maczynski@piton-global.com
Are you looking for an onshore, nearhsore, or offshore outsourcing solution? Don't know where to start? I am always happy to help.
Let's chat!
Best,
John.
Success in outsourcing isn't a matter of chance, but rather the result of a meticulously defined process, a formula that Fortune 500 companies have diligently honed over time. This rigor is a significant factor in the rarity of failures within these industry titans' outsourced programs.
Having spent over two decades partnering with and delivering Business Process Outsourcing (BPO) solutions to Fortune 500 clients, John possesses an in-depth understanding of this intricate process. His comprehensive approach incorporates an exhaustive assessment of outsourcing requirements, precise vendor sourcing, and a robust program management strategy.