The tremendous growth of call centers in the country has allowed a steady stream of multinational companies to offload their non-core processes to offshore firms. These enterprises usually do better in terms of efficiency and cost. Hence, there has been a marked increase in companies that are deciding to outsource. As the demand grows, the PH BPO sector is preparing to take an even bigger role in the global outsourcing market.
Why outsource?
Companies that offshore to offshore inbound call centres in the Philippines are looking to gain cost savings and improve contact center management and customer service. BPO vendors work to deliver these target outcomes consistently.
Cost
Setting up and managing business processes involve multiple investments in infrastructure, technologies, office space, backup systems, technical maintenance or repair.
Moreover, significant investments are also necessary in terms of labor costs because customer care is a labor-intensive operation. Labor costs include compensation, benefits, incentives, recruitment costs, training costs, and etcetera.
Offshore inbound call centres in the Philippines provide significant cost savings because these local providers come equipped with all necessary resources to handle the needs of a client. Moreover, the cost structure in the country is lower by far compared to  developed countries and even compared to other competitors making 25 to 60 percent cost reductions possible.
Management
Offshore vendors take responsibility over the client's day-to-day operations. At the same time, they collaborate with clients to determine key goals, objectives and long-term plans and then transfer their understanding of the client's goals to agents and other staff members.
Thus, BPO firms create the assurance in clients that everyone involved in their account is aware of and understands the client's objectives, which is essential since agents directly represent the client/s.
Operations
Back office support companies operate 24 hours a day, 7 days a week with very flexible staffing to meet demands during peak times, which besides regular US hours can also be affected by seasons or holidays or product/service launches, etcetera.
Quality
Because the core of profitable businesses is providing quality solutions and exemplary customer service, it only makes perfect sense to partner with such service providers. Since they are specialists in the sector, they have the experience and understanding to make strategic decisions to create favorable outcomes.
These vendors provides clients with regular reporting on established performance metrics that highlights results within a specific period and helps companies quickly identify areas that demonstrate the most productivity and the areas that need improvement.
Capabilities
Offshore inbound call centres in the Philippines receive queries from customers of clients overseas, mostly from the United States, over dedicated and private international leased fiber optic circuits.
These companies set up and utilize the most efficient inbound/outbound processing technologies and processes. Phone-in centers have advanced technologies in telephony that automatically route queries to available agents to minimize hold time and contribute to a positive customer experience.
They handle all types of inbound customer queries relating to the product or service of clients in various industries. The range of inbound services that these providers offer include: Answering Service, Product Information Requests, 1-800 Answering Services, Customer Service, Loan Application processing, Insurance Claims processing , Subscription services, Billing, Payment processing, Sales , Order taking, Order fulfillment, Pre-sale and Post-sale assistance, Sales Closures, Up-selling and Cross-selling, Technical Support, Installation/Removal, Help desk and etcetera.
To learn more about our industry-specific BPO capabilities please contact us by calling +1-310-844-7805 or by filling out our inquiry form. We look forward to hearing from you.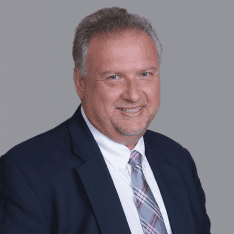 Co-CEO & CCO
US: 866-201-3370
AU: 1800-370-551
UK: 808-178-0977
j.maczynski@piton-global.com
Are you looking for an onshore, nearhsore, or offshore outsourcing solution? Don't know where to start? I am always happy to help.
Let's chat!
Best,
John.
Success in outsourcing isn't a matter of chance, but rather the result of a meticulously defined process, a formula that Fortune 500 companies have diligently honed over time. This rigor is a significant factor in the rarity of failures within these industry titans' outsourced programs.
Having spent over two decades partnering with and delivering Business Process Outsourcing (BPO) solutions to Fortune 500 clients, John possesses an in-depth understanding of this intricate process. His comprehensive approach incorporates an exhaustive assessment of outsourcing requirements, precise vendor sourcing, and a robust program management strategy.