For several decades now, companies have been moving their secondary, routine functions to offshore help desk outsourcing providers in the Philippines.
One such function is the help desk. While companies used to outsource to onshore vendors, an increasing number of companies have realized the advantages of offshoring in their efforts to become more cost-effective and productive.
A help desk is a unit within an organization where end users of various technology products and services submit their requests for technical support. The help desk personnel may be able to provide answers directly or they may escalate complex issues to the appropriate technical experts.
The Offshore Benefit
While outsourcing the help desk is certainly not for every company, those that do require more efficient support can turn to BPO vendors, which offer significant cost reduction and improved service quality.
Outsourcing to a BPO provider is an ideal option for companies with large volume of support requests but inadequate resources to provide the needed support effectively. Call centers are a cost-effective way to handle overflows and peak periods and provide critical support after business hours.
Rather than hire additional in-house help desk staff or set up a larger help desk facility, many companies find it more efficient to move the help desk either entirely or partially to a BPO provider, which has the necessary resources available.
Offshore help desk outsourcing providers in the Philippines addresses two concerns of companies that are considering outsourcing – cost and quality. In terms of cost, clients obviously can benefit from the offshore rates and economies of scale of contact centers.
Indeed, cost savings are one of the main reasons why many global companies decide to move. With proper management, it is possible to gain 40 up to 60 percent cost savings.
Guaranteed Quality
Quality wise, PH BPO companies have proven themselves. They have been serving the international market for several years now with some of the leading global enterprises as long-term clients proving their reliability and capabilities as an outsourcing partner.
Offshore help desk outsourcing providers in the Philippines offer support for hardware, software, internal applications such as usage, navigation, troubleshooting, installation, updates, upgrades, networking, and others. They have realized the importance of making sure their help desk representatives are well qualified to do their jobs. They ensure that their staff can properly represent their clients whether they are providing support to the client's own employees or to customers. Help desk representatives must be knowledgeable, courteous, professional and quick to respond.
A Progressive Sector
From recruitment to training, they have strict qualification standards. Those that pass the screening process undergo intensive training to develop their communication, customer interaction and problem solving skills.
Help desk representatives also receive intensive training on the client's specific product or service that requires support. Typically, clients send their own trainers to train the first batch of help desk representatives or they implement a train-the-trainer program.
Offshore help desk outsourcing providers in the Philippines emphasize the importance of not only being able to solve technical issues but also providing customer service.
This means that help desk representatives are not only capable of answering technical questions and fixing technical problems but at the same time, they are attentive, patient, and polite to users/customers.
With these firms as an outsourcing partner, a business can expect a combination of exceptional resources – expert management, qualified staff, the latest technologies and efficient methodologies – to deliver truly valuable service.
To learn more about our industry-specific BPO capabilities please contact us by calling +1-310-844-7805 or by filling out our inquiry form. We look forward to hearing from you.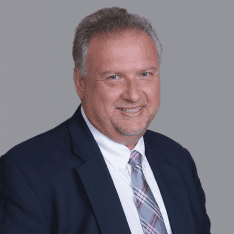 Co-CEO & CCO
US: 866-201-3370
AU: 1800-370-551
UK: 808-178-0977
j.maczynski@piton-global.com
Are you looking for an onshore, nearhsore, or offshore outsourcing solution? Don't know where to start? I am always happy to help.
Let's chat!
Best,
John.
Success in outsourcing isn't a matter of chance, but rather the result of a meticulously defined process, a formula that Fortune 500 companies have diligently honed over time. This rigor is a significant factor in the rarity of failures within these industry titans' outsourced programs.
Having spent over two decades partnering with and delivering Business Process Outsourcing (BPO) solutions to Fortune 500 clients, John possesses an in-depth understanding of this intricate process. His comprehensive approach incorporates an exhaustive assessment of outsourcing requirements, precise vendor sourcing, and a robust program management strategy.