Outsourcing of help desk support has emerged as a business strategy for enterprises worldwide. Many of these companies choose offshore help desk vendors in the Philippines as their partner due to the availability of highly educated, English proficient and technically sound human resources in the country.
Companies in the United States, in particular, are increasingly turning to call centers in the country to manage their help desk service. Indeed, the country's BPO sector is one of the recognized leaders in offshore outsourcing and one of the two destinations cited to be the most cost-effective, India being the other low-cost provider.
Through its well-trained and qualified staff, they are able to provide support that consistently meets its client's quality standards whether it is support for servers, networks, computer hardware, software, internal applications, operating systems, utilities, peripherals, Internet connection, and etcetera.
Higher Efficiency & Performance
Offshore help desk outsourcing in the Philippines reduces downtime and ensures that end-users receive the help desk support they need at any time through their chosen communication medium – phone, email, fax, Internet chat, and other web-based channels. Some of the services they provide include software and hardware how-to's, troubleshooting, network connectivity, installation, updates, upgrades, and others.
They provide entry-level support and escalation to appropriate expert groups (Level 2 and 3) for resolution of complex issues.
Offshore help desk outsourcing in the Philippines also allows clients to access robust monitoring and reporting capabilities to enable continuous improvement.
Generally, PH call centers appoint a single person, the account/project manager, to oversee client relationships. This person may also be the client's single point of contact. Higher–level managers are present during meetings to discuss any issue, changes, etcetera.
The User-Centric Approach
Offshore help desk outsourcing in the Philippines a user-centric approach in providing support. Aside from solving technical problems, representatives patiently educate users on how to use technological tools, products and systems. They also strive to achieve first contact resolution to lower costs and increase user/customer satisfaction levels.
They provide support to enterprises of any size to help them enhance the productivity and efficiency of their help desk functions by utilizing the best technology and hiring people with skills and qualifications that satisfy the client's service level requirements.
These companies can also provide support for small to large-scale projects whether the company needs 5, 10, 50 or 1000 representatives. Typically, clients evaluate given services with a single project or a pilot program that takes about 30 to 90 days.
Prior to implementation of the project, the client and the offshore firm will define agreements on specific ways on how to measure performance and progress. If the pilot launch is successful, the client can proceed with a long-term commitment.
Advanced Infrastructure, Superior Management
Outsourced vendors feature efficient management, advanced infrastructure, proven methodologies and technical expertise.
Moreover, the two top reasons why many companies choose the PH BPO sector is the superior English speaking skills of its representatives and low attrition rates, which are heavily affecting service providers in India, for instance. Additionally, the country has a strong cultural affinity to the United States, making them more attractive to western clients.
The growing European outsourcing market is also another driver of growth for the sector as some early movers have already proven the advantages of offshore outsourcing and many that did not consider the option before are eager to gain the benefits that their peers are enjoying. All these reasons put local call centers at the best possible position to gain more of the offshore IT/help-desk outsourcing market share.
To learn more about our industry-specific BPO capabilities please contact us by calling +1-310-844-7805 or by filling out our inquiry form. We look forward to hearing from you.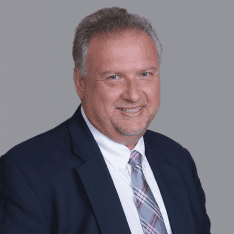 Co-CEO & CCO
US: 866-201-3370
AU: 1800-370-551
UK: 808-178-0977
j.maczynski@piton-global.com
Are you looking for an onshore, nearhsore, or offshore outsourcing solution? Don't know where to start? I am always happy to help.
Let's chat!
Best,
John.
Success in outsourcing isn't a matter of chance, but rather the result of a meticulously defined process, a formula that Fortune 500 companies have diligently honed over time. This rigor is a significant factor in the rarity of failures within these industry titans' outsourced programs.
Having spent over two decades partnering with and delivering Business Process Outsourcing (BPO) solutions to Fortune 500 clients, John possesses an in-depth understanding of this intricate process. His comprehensive approach incorporates an exhaustive assessment of outsourcing requirements, precise vendor sourcing, and a robust program management strategy.