Fierce business competition and rising costs brings great challenges to enterprises today. Businesses must keep costs down while remaining productive and competitive in terms of product and service quality.
Outsourcing is an effective method used by many corporations worldwide to reduce expenses. Offshoring, in particular, offers the greatest cost savings.
At the same time, it is also a strategic tool used to enhance productivity. In simple terms, it is the transfer of non-core routine processes to a third-party organization that specializes in these processes.
The Help Desk
By moving help desk support overseas, an organization can allocate more of its internal resources to accomplish main functions or competencies and, therefore, become more productive.
Offshore help desk outsourcing operators in the Philippines are specialists in providing support to global enterprises whether they need support for their employees or for their customers.
Because their core competency is the management of help desk initiatives, clients can expect that they have not only adequate resources but also the best of resources to carry out small to large-scale projects.
Indeed, access to best-in-class yet affordable resources is one of the main advantages of working with a PH BPO vendor.
It eliminates the need for a corporation to make capital investments in technology and other infrastructure. Instead of setting up its own in-house help desk center, an organization can take advantage of the ready resources of a BPO company enabling them to utilize the latest technologies while keeping costs down.
BPO Rates
The rates and pricing of BPO companies will depend on the exact service requirements of the client. In general, call centers charge a fixed rate per call. Therefore, the cost is dependent upon the call volume. The general rule is the higher the volume, the lower the cost and vice-versa. In addition, other factors affect pricing such as the specifications of the service required.
Offshore help desk outsourcing operators in the Philippines offer various service options. For instance, they can provide support 24 hours daily or from Mondays to Fridays only. Clients can also specify if they need after hours support or only during normal business hours, or support only during peak periods or holidays when their internal staff is not available.
There are also language options which clients can specify whether they need bilingual support, for instance, English and Spanish. The medium of service delivery is another consideration. They can provide phone, email, fax and chat support. By having multiple ways to send support requests and receive response, it becomes easier for users and customers to get the help they need.
Customer Satisfaction
However, accessibility is only one of the elements that can increase customer satisfaction. Offshore help desk outsourcing operators in the Philippines ensure that the help desk support they provide is also prompt, professional and knowledgeable.
Businesses today realize the significant role that outsourcing plays in the overall business growth. Therefore, they are looking for more than a cost-effective service provider but also a reliable business partner.
While the help desk function is a non-core and routine process for companies, the quality of support it provides can affect internal functions, customer perception or the reputation of the company.
Therefore, offshore help desk outsourcing operators in the Philippines commit themselves to every outsourced project. For them, the help desk is not a unit within their organization but their core offering. Therefore, they ensure the elements of a successful program are always in place.
To learn more about our industry–specific BPO capabilities please contact us by calling +1-310-844-7805 or by filling out our inquiry form. We look forward to hearing from you.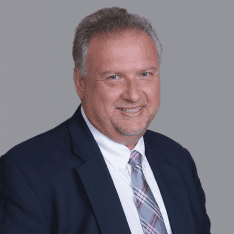 Co-CEO & CCO
US: 866-201-3370
AU: 1800-370-551
UK: 808-178-0977
j.maczynski@piton-global.com
Are you looking for an onshore, nearhsore, or offshore outsourcing solution? Don't know where to start? I am always happy to help.
Let's chat!
Best,
John.
Success in outsourcing isn't a matter of chance, but rather the result of a meticulously defined process, a formula that Fortune 500 companies have diligently honed over time. This rigor is a significant factor in the rarity of failures within these industry titans' outsourced programs.
Having spent over two decades partnering with and delivering Business Process Outsourcing (BPO) solutions to Fortune 500 clients, John possesses an in-depth understanding of this intricate process. His comprehensive approach incorporates an exhaustive assessment of outsourcing requirements, precise vendor sourcing, and a robust program management strategy.