A help desk receives and responds to requests for technical support typically about computer hardware or software concerning their usage, installation, troubleshooting and other problems. The exchange of support is with the use of various mediums such as phone, email, fax, live Internet chat, user portals, web-based bulletin boards and others.
A help desk is part of the information technology department of an organization. However, the past decade or so, it has seen a growing trend among businesses to outsource help desk functions. Some organizations outsource their help desk as part of an entire IT outsourcing initiative while others choose to outsource the help desk support alone.
Certainly, it will depend on the organization what type of help desk outsourcing is appropriate for its business. In this regard, PH BPO vendors offer extensive help desk services to match specific client needs designed to bring in measurable results.
Business Advantages
The benefits of cost savings derived from working with offshore help desk outsourcing firms in the Philippines obviously relate to lower costs of resources in the country combined with economic scale. Additionally, having these firms as an outsourcing partner offers the advantage of utilizing the expertise and efficient methodologies of a specialist service provider.
However, it is important to note that while a call center company will manage and implement the help desk functions of the client, the client retains control over its program.
While each party involved has clearly defined duties and responsibilities to ensure the success of the program, outsourcing ventures are collaborative efforts and require commitment from both sides to be successful. For many years now, they have been reliable outsourcing partners to some of the leading enterprises in the market.
Proper Management of BPOs
Proper management of offshore help desk outsourcing firms in the Philippines is critical because poor service provision will ultimately result to lost business for the client and the outsourcing service provider.
They have set in place all appropriate structures and have defined client-approved service level agreements to guide its management of client projects.
They utilize a careful plan for the implementation and transition of the outsourcing project based on the assessment of the client's service level requirements. They also feature proper and complete documentation of processes as well as full statistical monitoring and reporting capabilities.
Capabilities
Offshore help desk outsourcing firms in the Philippines can also provide support for OEMs, wireless vendors, software publishers, custom applications and others. They can offer flexible solutions from normal business hours to 24/7 support to serve during after hours, overflows, peak periods, and holidays.
Some of the specific services provided are support for office applications, computer hardware, Internet connectivity, networking, equipment repair, web site support, and many more.
Offshore help desk outsourcing firms in the Philippines employ a broad range of skills and talents, from its qualified technical support staff to its expert management teams. They offer dedicated expert help desk support to enterprises that are looking to maximize their IT staff by having them focused on core strategic functions.
Moreover, the representatives possess superior English speaking skills, hence, greatly reducing language barriers and providing effective support.
Summary of Service Features
Technical

expertise

English

proficient

, technically sophisticated staff
End-to-end outsourcing solutions

Customization

of solutions to meet client needs
Advanced tracking and

reporting

systems
Significant overall cost reduction
Efficient and effective issue

resolution
PH contact centers have years of experience and a proven track record of their exceptional service to the international business community. They have the skills and technical resources to deliver a broad range of help desk services critical to an organization.
To learn more about our industry-specific BPO capabilities please contact us by calling +1-310-844-7805 or by filling out our inquiry form. We look forward to hearing from you.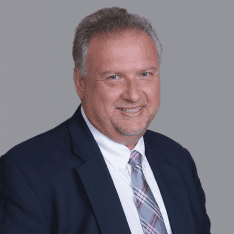 Co-CEO & CCO
US: 866-201-3370
AU: 1800-370-551
UK: 808-178-0977
j.maczynski@piton-global.com
Are you looking for an onshore, nearhsore, or offshore outsourcing solution? Don't know where to start? I am always happy to help.
Let's chat!
Best,
John.
Success in outsourcing isn't a matter of chance, but rather the result of a meticulously defined process, a formula that Fortune 500 companies have diligently honed over time. This rigor is a significant factor in the rarity of failures within these industry titans' outsourced programs.
Having spent over two decades partnering with and delivering Business Process Outsourcing (BPO) solutions to Fortune 500 clients, John possesses an in-depth understanding of this intricate process. His comprehensive approach incorporates an exhaustive assessment of outsourcing requirements, precise vendor sourcing, and a robust program management strategy.