In order to survive the tough competition in today's business environment, enterprises must find ways to enhance productivity and improve user satisfaction. End-users demand quick access to knowledgeable service and support.
The ability of an organization to deliver a high level of service quality is crucial to success. Help desk support requires substantial use of resources – time, skills, and technology. However, the cost of resources needed – telephony systems, PC workstations, staffing – to set up a proper internal help desk service is, quite often, beyond what companies are willing to invest in.
The Edge
Offshore help desk outsourcing companies in the Philippines have already invested in all these resources to provide enterprises with the exact support they need.
These resources are available in the country at low cost, but with superior quality, hence, they are able to provide affordable but effective alternative to moving help desk functions overseas, such as technical support to the internal users of an organization or to consumers.
In addition to cost benefits, they can help businesses streamline its processes in order to focus on core functions such as product and service enhancements. They have the capabilities needed to handle high volumes, increase the level of same-day or first contact issue resolution.
Offshore help desk outsourcing companies in the Philippines support for networks including installation, upgrades, configuration, data transfer, data backup, setting dial-up Internet connection, email configuration, etc. They also offer extensive software support for operating systems, office productivity suites, e-mail, web browsers, anti- virus, and utilities.
A Multi-Tiered Delivery System
Help desk vendors utilizes a multi-tiered approach to service delivery. Tier 1 or the entry-level support, handles the highest volume of support requests, and provides support to basic hardware and software issues.
Tier 2 support handles escalated issues from Tier 1, which are more complex and require subject matter expertise. Highly complex issues from Tier 2 are escalated to Tier 3, who handles help– vendor– certified engineers or the client's own IT experts.
Offshore help desk outsourcing companies in the Philippines make use of a clearly defined service implementation plan in every outsourcing initiative.
The implementation stage follows right after both parties have reached an agreement and the length of implementation may take a couple of weeks or months but the average length is anywhere from 2 weeks to a month, depending on the complexity of the client's requirements.
From Blueprint to Implementation
In general, they begin the implementation stage by first looking at the current support process of the client, its strengths and areas for improvement.
After identifying service level requirements, the next step is to outline the support process or the work-flow. They draw up standard operating procedures and determine the exact resources needed.
Prior to actual implementation of the outsourced help desk support, they prepare all resources and support activities within the specified period.
Once the support structure goes live, the help desk diligently tracks, measures and analyze the effectiveness and level of efficiency within the first three months comparing it to performance metrics established in the service level agreement.
Offshore help desk outsourcing companies in the Philippines will then report the results to clients. While this methodology in the service delivery continues throughout the length of the partnership with the client, BPO providers have a commitment to continue their service in order to improve processes and outputs.
Typically, contact centers have a one dedicated person assigned to be the client's single point of contact. This person, who may be the account or project manager or the client relationship manager, arranges client meetings and frequency of reporting and communicates any issues to and on behalf of the client.
To learn more about our industry-specific BPO capabilities please contact us by calling +1-310-844-7805 or by filling out our inquiry form. We look forward to hearing from you.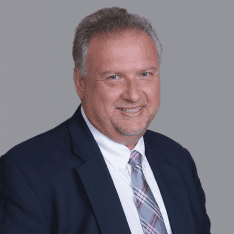 Co-CEO & CCO
US: 866-201-3370
AU: 1800-370-551
UK: 808-178-0977
j.maczynski@piton-global.com
Are you looking for an onshore, nearhsore, or offshore outsourcing solution? Don't know where to start? I am always happy to help.
Let's chat!
Best,
John.
Success in outsourcing isn't a matter of chance, but rather the result of a meticulously defined process, a formula that Fortune 500 companies have diligently honed over time. This rigor is a significant factor in the rarity of failures within these industry titans' outsourced programs.
Having spent over two decades partnering with and delivering Business Process Outsourcing (BPO) solutions to Fortune 500 clients, John possesses an in-depth understanding of this intricate process. His comprehensive approach incorporates an exhaustive assessment of outsourcing requirements, precise vendor sourcing, and a robust program management strategy.