Outsourcing has existed for more than two decades. Leading businesses and even governments outsource certain activities to utilize resources more efficiently. Reducing operating costs is another major motivation for organizations to outsource.
The delegation of tasks or processes to companies overseas, like offshore contact center outsourcing to the Philippines, began around the late 1990's with the expansion of the Internet and development of other communication infrastructures in different parts of the world.
When enterprises in developed countries began experiencing unprecedented rises in operational costs, their attention refocused on overseas locations where costs of operations and labor are far better. Big corporations then started moving their operations (partially or fully) to countries in Asia, primarily to gain cost advantages.
However, corporations now view that outsourcing is not just another method to curb costs, but more of a way to elevate productivity, efficiency, and overall performance.
Offshore contact center outsourcing to the Philippines has been providing global enterprises cost-effective and efficient services for almost 20 years now, with the oldest starting their operations in the late 1980's.
However, it has only been in the last five years or so that offshoring to the country has experienced surge in growth to rival some of the biggest industry sectors in the country such as the telecommunications industry.
What Local BPO Providers Offer
Offshore contact center outsourcing to the Philippines remains open to a plethora of industries and areas, including: Advertising, Banking, Consumer Products, Health care/Medical Services, Government, Insurance, Software/Hardware products, Telecommunications, Travel/Recreation, Utilities and many more.
These innovative enterprises provide the following services: Customer Acquisition, Customer Care, Technical Support, Billing and Collections, Sales, Marketing, Lead Generation, Market Research and etcetera. They also operate several communication channels to deliver phone, e-mail and chat support.
They help clients to:
Improve the

quality

of service
Reduce

operating costs

.
Boost revenues
Quickly adapt to changing market demands
Clients also gain access to a highly skilled workforce and best-in-class technologies, all at very competitive costs. Additionally, these business process outsourcing companies are committed to driving greater value to your organization, which means it continually pushes its performance to deliver more results.
Program Management
Offshoring specialists develop strategic approaches in management in order to deliver quality services. Collaboration is a key element to the success of this venture, which is why they regularly consult with clients to gain a better understanding of their needs and goals. From there, they develop the most efficient approach to deliver quality results.
There is usually is an Operations Manager who works closely with every Client Account Manager, Training and Quality Assurance Staff to ensure the performance on outsourced projects is effective and efficient.
Each team of agents has a Team Manager who is responsible for coaching and mentoring agents. The people leading the teams maintain hands-on management to guarantee continuous improvement of processes and performance.
Recruitment and Training
PH BPO vendors consider their people as their backbone. For enterprises raring to elevate themselves with offshore contact center outsourcing to the Philippines, success largely depends on the skills and the abilities of the workforce and because of this, they truly maintain high standards in their recruitment and training processes.
In its effort to find the smartest and most highly skilled individuals available, BPO vendors participate in job fairs, form relations with leading universities and colleges in the country and encourage employees to refer qualified people. All candidates go through multiple rounds of screening, interviews and testing to ensure that only the best of the best will get to join the organization.
Training is conducted for all new hires. Subjects include language, accent, culture, geography depending upon the country of origin of the client in addition to customer service skills and other relevant training.
To learn more about our industry-specific BPO capabilities please contact us by calling +1-310-844-7805 or by filling out our inquiry form. We look forward to hearing from you.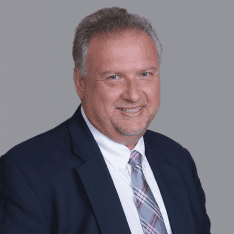 Co-CEO & CCO
US: 866-201-3370
AU: 1800-370-551
UK: 808-178-0977
j.maczynski@piton-global.com
Are you looking for an onshore, nearhsore, or offshore outsourcing solution? Don't know where to start? I am always happy to help.
Let's chat!
Best,
John.
Success in outsourcing isn't a matter of chance, but rather the result of a meticulously defined process, a formula that Fortune 500 companies have diligently honed over time. This rigor is a significant factor in the rarity of failures within these industry titans' outsourced programs.
Having spent over two decades partnering with and delivering Business Process Outsourcing (BPO) solutions to Fortune 500 clients, John possesses an in-depth understanding of this intricate process. His comprehensive approach incorporates an exhaustive assessment of outsourcing requirements, precise vendor sourcing, and a robust program management strategy.