For several years now, businesses servicing the US market have preferred PH BPO providers over other offshore companies in Asia.
Aside from the lower costs of labor, the country's English-speaking workforce is one the sector's greatest advantages. Indeed, the PH has the highest level of English language skills among other countries in the region.
Not only can Filipinos speak the language well, they can also understand and often adopt different accents with ease. This language skill gives this nation a clear advantage in capturing large segments of the global market, which is predominantly composed of English-speaking nations such as the United States and the United Kingdom.
While 90 percent of the current clientele of offshore call center outsourcing companies in the Philippines come from the United States market, the success with outsourcing to overseas contact centers of these American businesses has sparked the interest of many British companies.
Consistent Progress
Additionally, the first few companies that worked with offshore call center outsourcing in the Philippines have reported improved profitability; rise in employment and a growing market share in their sectors, leaving competitors lagging behind in these areas.
This has proven that BPO solutions vendors are capable of delivering client requirements while lowering costs and improving quality service and overall performance of clients.
For six years now, business reviews in the Asian region have consistently placed the country   in the top position as a destination for offshoring non-core processes, compared to its strongest competitor, India.
While offshore call center outsourcing in the Philippines faces competition from other players in the market besides India, these players often lack the familiarity of outsourcing in English. There are many language barriers to contend with, putting these competitors below the performance of the country's bourgeoning contact center industry.
Strong Work Ethic & Standards
Besides the ability to speak English well, global companies choose outsourcing firms here because of the strong work ethic and standards of local employees, as well as the quality of contact center management, bolstered by strong telecommunications infrastructures in the country.
Research estimates that in five years, 75 percent of offshoring from Europe will come from the United Kingdom, and that spending for business processes outsourcing will increase to more than 3 billion Euros by 2009.
76 percent of this figure will be coming from UK businesses. For the local sector, capturing the UK market will definitely be lucrative more. As the British pound is stronger than the dollar at an exchange rate of 1.96 dollars to a pound.
Offshore call center outsourcing in the Philippines certainly a viable option for British businesses. Compared to the past several years, the political climate in the country today is more stable. Additionally, the industry is also enjoying immense support from the government.
The country is abundant with young, college-educated individuals who are eager to join the attractive call center profession, and the cost of employing these qualified individuals is much lower than in any developed country.
It is therefore not surprising that many UK companies are planning to do business here.
To learn more about our industry-specific BPO capabilities please contact us by calling +1-310-844-7805 or by filling out our inquiry form. We look forward to hearing from you.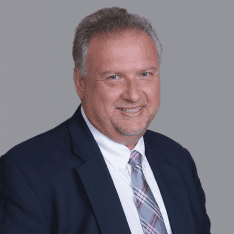 Co-CEO & CCO
US: 866-201-3370
AU: 1800-370-551
UK: 808-178-0977
j.maczynski@piton-global.com
Are you looking for an onshore, nearhsore, or offshore outsourcing solution? Don't know where to start? I am always happy to help.
Let's chat!
Best,
John.
Success in outsourcing isn't a matter of chance, but rather the result of a meticulously defined process, a formula that Fortune 500 companies have diligently honed over time. This rigor is a significant factor in the rarity of failures within these industry titans' outsourced programs.
Having spent over two decades partnering with and delivering Business Process Outsourcing (BPO) solutions to Fortune 500 clients, John possesses an in-depth understanding of this intricate process. His comprehensive approach incorporates an exhaustive assessment of outsourcing requirements, precise vendor sourcing, and a robust program management strategy.