For more than a decade now, leading global businesses have turned to offshore business process outsourcing in an effort to improve performance. Serving this bourgeoning market are offshore business process outsourcing providers that offer wide-ranging services for any type and any size of business.
The largest and most successful businesses around the world agree with the benefits of outsourcing. Initially, outsourcing was mainly a means to reduce costs but increasingly, businesses are discovering that the benefit of outsourcing goes beyond cost savings and that it is, in fact, a vital business tool that can drive the value of an organization upward by several leagues.
Many businesses that choose outsourcing companies find additional value in the many services they receive. These firms commit themselves not only to providing service but also to helping the business improve its performance.
In this sense, call and contact centers work much like a business partner would and this high level of service has been one of the reasons why many global businesses migrate an increasingly large portion of their business processes.
These firms provide a wide range of integrated front office and back-office services that are delivered by their network of contact centers. These enterprises offer their clients potential cost savings of 40 up to 60 percent – a huge savings, so much so that the largest transnational firms are finding Southeast Asia a BPO haven.
Today, the need for cost efficiency across various industries and business operations is more urgent than ever. Enterprises across such diverse niches as finance/banking, communications, retail, travel, and other industries are searching for quick and sustainable ways to cut costs and many of them find the solution in outsourcing non-core business processes to call contact centers.
Capabilities
Call centers serve the following industries: airline, automotive, banking, communications, consumer goods and services, electronics, energy, financial services, logistics, healthcare, industrial goods, media and entertainment, retail, travel, utilities, and others.
BPOs provide a vast array of services that include:
Inbound and outbound call center services
Business, legal and medical transcription
Software development
Finance, logistics, and accounting
Human resources
Animation
Why do global businesses choose the Philippines as a BPO location? 

Because the nation sis a low-cost location, BPOs located here are able to offer business clients immediate opportunities to reduce costs up to 60%.
In the specific area of wage metrics, personnel receive only a fraction of what US-based professionals receive. However, this does not mean that the quality of service will be low – it just means that the ROI is quite high because of the comparative wage differential.
By outsourcing a business' existing support functions, the lower cost factor can quickly reduce the business client's operating costs, with a much lower investment up front. The cost savings enjoyed can then be a source of funding for other business initiatives of the organization.
Additionally, operators utilizes world-class IT and telecommunications systems readily available in the country but especially in Manila. The efficient use of these resources enables outsourcing firms to deliver high-quality services.
Companies typically employ college-educated labor with high English proficiency, and this is one of the key advantages of the country since the vast majority of business clients are in the US and other English-speaking countries.
To learn more about our industry-specific BPO capabilities please contact us by calling +1-310-844-7805 or by filling out our inquiry form. We look forward to hearing from you.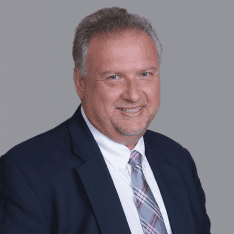 Co-CEO & CCO
US: 866-201-3370
AU: 1800-370-551
UK: 808-178-0977
j.maczynski@piton-global.com
Are you looking for an onshore, nearhsore, or offshore outsourcing solution? Don't know where to start? I am always happy to help.
Let's chat!
Best,
John.
Success in outsourcing isn't a matter of chance, but rather the result of a meticulously defined process, a formula that Fortune 500 companies have diligently honed over time. This rigor is a significant factor in the rarity of failures within these industry titans' outsourced programs.
Having spent over two decades partnering with and delivering Business Process Outsourcing (BPO) solutions to Fortune 500 clients, John possesses an in-depth understanding of this intricate process. His comprehensive approach incorporates an exhaustive assessment of outsourcing requirements, precise vendor sourcing, and a robust program management strategy.