In the highly globalized and digital world, the omnipresent need for excellent customer service is taking businesses to every corner of the world. One such destination is the Philippines, quickly establishing itself as the go-to hub for businesses seeking multilingual, 24/7 omnichannel support. The islands' unique combination of diverse language skills, culturally adaptable workforce, and cost-effective solutions is making them an indispensable asset for companies looking to outsource their customer support services.
The Omnichannel Shift
In today's digital age, businesses must be where their customers are, and the Philippines' call centers are leading the way in this omnichannel shift. They understand that providing a consistent and seamless experience across various channels such as voice, email, chat, and social media, plays a crucial role in customer satisfaction and loyalty.
By leveraging omnichannel support, businesses can interact with their customers on different platforms without losing any context or history of previous interactions. This allows for a more personalized and efficient service, reducing customer frustration and increasing their willingness to engage.
24/7 Availability: A Game-Changer
The capability to offer 24/7 customer service is another differentiating factor for the contact centers in the Philippines. With the rising demand for immediate solutions and assistance around the clock, businesses can't afford to limit their support hours based on their geographical location.
In a world where customers are spread across different time zones and have varied work schedules, 24/7 availability has become a necessity. And this is where the country steps in, offering businesses the ability to provide non-stop support, ensuring customer satisfaction, and fostering loyalty.
Harnessing Technologies and Processes
Technology is at the heart of the transformation of the call centers in the Philippines. Artificial Intelligence (AI) and Machine Learning (ML) are being harnessed to streamline customer service processes, automate routine tasks, and provide predictive analytics for proactive support.
Chatbots are increasingly being used to handle simple queries and triage issues before transferring to a human agent. This not only improves efficiency but also reduces the wait time for customers. AI-powered analytics platforms are being employed to analyze customer interactions and derive actionable insights, helping businesses to understand their customers better and provide personalized support.
In addition to these technologies, the implementation of robust Customer Relationship Management (CRM) systems and cloud-based solutions has also been a significant driving force. These platforms enable seamless integration of different communication channels, provide real-time access to customer data, and facilitate efficient remote working models.
The Back and Front Office Outsourcing Advantage
Besides customer service, businesses are also capitalizing on the outsourcing potential for both front and back-office services. From handling customer interactions and technical support to carrying out data entry, HR functions, and accounting services, the country has it all covered.
This wide array of services offered not only ensures consistency in customer interactions but also allows businesses to focus on their core competencies. The cost-saving benefits are substantial, without compromising the quality of service delivered.
The Philippines: A Multilingual Advantage
The Southeast Asian nation boasts a highly literate workforce that is proficient in several languages, including English, Spanish, and many Asian languages. This multilingual advantage combined with their cultural adaptability allows them to provide an empathetic and customized service to customers worldwide, strengthening the customer-brand relationship.
The bottom line: Multilingual call centers in the Philippines are redefining the customer service landscape with their 24/7 omnichannel support. Through innovative use of technology, adaptability, and diversity, they offer a holistic and cost-effective solution that caters to the evolving needs of businesses and customers alike. In the race towards providing superior customer experiences, these centers are not just an outsourcing option; they are becoming a strategic partner for success.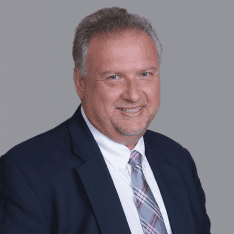 Co-CEO & CCO
US: 866-201-3370
AU: 1800-370-551
UK: 808-178-0977
j.maczynski@piton-global.com
Are you looking for an onshore, nearhsore, or offshore outsourcing solution? Don't know where to start? I am always happy to help.
Let's chat!
Best,
John.
Success in outsourcing isn't a matter of chance, but rather the result of a meticulously defined process, a formula that Fortune 500 companies have diligently honed over time. This rigor is a significant factor in the rarity of failures within these industry titans' outsourced programs.
Having spent over two decades partnering with and delivering Business Process Outsourcing (BPO) solutions to Fortune 500 clients, John possesses an in-depth understanding of this intricate process. His comprehensive approach incorporates an exhaustive assessment of outsourcing requirements, precise vendor sourcing, and a robust program management strategy.