Medical Coding Outsourcing Philippines: Enhancing Healthcare Efficiency Worldwide 
The Philippines has established itself as a premier destination for medical coding outsourcing, playing a pivotal role in enhancing healthcare administrative efficiency across the globe. The nation capitalizes on its highly skilled workforce, adept in the nuances of medical terminology and coding standards, to deliver precise and reliable services crucial to the healthcare industry.
Local BPO firms offer comprehensive medical coding services, essential for the accurate representation of healthcare diagnoses, treatments, and procedures. These services are crucial for healthcare providers and insurance companies alike, ensuring proper billing and facilitating the efficient management of health records. The meticulous work of Filipino medical coders supports the seamless operation of health systems, enabling timely reimbursements and the maintenance of patient care standards.
The success of medical coding outsourcing to the Philippines is underpinned by a robust educational system that produces graduates well-versed in healthcare disciplines. Combined with specialized training in international coding standards such as ICD-10, CPT, and HCPCS, these professionals are equipped to handle the complex requirements of medical coding for a diverse range of clients, including hospitals, clinics, and insurance companies.
The integration of technology in the country's medical coding services further enhances accuracy and efficiency. Leveraging advanced coding software and electronic health records, BPO firms ensure that coding is completed with high precision, reducing errors and mitigating the risk of claim denials. This technological adeptness also allows for swift adaptation to changes in coding guidelines and healthcare regulations.
Scalability is another key advantage of outsourcing medical coding to the Philippines. Firms offer flexible services that can be scaled to meet the changing demands of healthcare providers, from handling increased patient loads to adjusting to evolving healthcare practices. This scalability ensures that healthcare providers can maintain continuity and quality of care, even as administrative demands fluctuate.
Cost efficiency is a significant benefit of outsourcing medical coding. With a favorable economic environment, healthcare organizations can access these specialized services at a competitive cost, allowing them to allocate more resources towards patient services and clinical advancements.
The 24/7 operational model of Philippine outsourcing companies aligns with the non-stop nature of healthcare, providing constant support to ensure that coding and billing processes are continuously managed. This uninterrupted service is vital for the fast-paced healthcare sector, where delays can impact both patient care and the financial bottom line.
Professional development is a cornerstone of the medical coding sector in the Philippines. Ongoing training and certification in the latest medical coding practices ensure that coders remain at the forefront of the industry, capable of delivering services that meet the highest standards of accuracy and compliance.
Data security and confidentiality are paramount in medical coding, and outsourcing firms in the Philippines uphold stringent standards to protect sensitive patient information. Adhering to international data protection laws and employing secure data handling procedures, these firms ensure the integrity and privacy of healthcare data.
Medical coding outsourcing to the Philippines offers healthcare organizations around the world the opportunity to enhance their operational efficiency. With a combination of expert coders, advanced technology, and a commitment to quality and security, the country's offshore BPO industry is well-positioned to meet the growing demands of the global healthcare sector.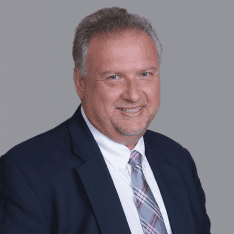 Co-CEO & CCO
US: 866-201-3370
AU: 1800-370-551
UK: 808-178-0977
j.maczynski@piton-global.com
Are you looking for an onshore, nearhsore, or offshore outsourcing solution? Don't know where to start? I am always happy to help.
Let's chat!
Best Regards,
John
Success in outsourcing isn't a matter of chance, but rather the result of a meticulously defined process, a formula that Fortune 500 companies have diligently honed over time. This rigor is a significant factor in the rarity of failures within these industry titans' outsourced programs.
Having spent over two decades partnering with and delivering Business Process Outsourcing (BPO) solutions to Fortune 500 clients, John possesses an in-depth understanding of this intricate process. His comprehensive approach incorporates an exhaustive assessment of outsourcing requirements, precise vendor sourcing, and a robust program management strategy.