Medical Coding Outsourcing India: Precision, Efficiency, and the Transformative Potential
The global healthcare landscape, marked by its intricacies and ever-evolving dynamics, thrives on precision and timely interventions. As critical as clinical care is the administrative spine that supports it. A pivotal component of this administrative framework is medical coding, the translation of patient encounters into standardized codes used for billing and documentation. In this arena, India has emerged as a powerhouse for medical coding outsourcing, delivering accuracy, scalability, and significant value propositions.
The country's tryst with medical coding outsourcing is a natural progression from its dominance in the broader BPO sector. The nation, celebrated for its robust IT infrastructure and skilled human capital, has tailored these strengths to cater specifically to the nuanced demands of medical coding. The result? A synthesis of technical expertise and domain-specific knowledge that resonates with global healthcare standards.
One of the cornerstones of India's success in this realm is its rigorous training regimen. Recognizing the importance of accuracy in coding—given its direct implications on billing, insurance claims, and patient care—the country has instituted specialized training programs. These programs, often aligned with international coding standards like ICD-10 and CPT, ensure that coders are equipped to handle diverse medical scenarios, from routine outpatient visits to complex surgical procedures.
The linguistic advantage the nation holds, being the second-largest English-speaking nation, is undeniably a boon. This proficiency in English ensures that coders can seamlessly interpret, understand, and code medical records, especially when dealing with international clientele from English-speaking nations.
In the world of medical coding, the volume can be daunting, especially with large healthcare providers or insurance companies. The BPO powerhouse's vast talent pool, complemented by a 24/7 operational model, offers a scalability solution. This ensures that even during peaks in medical data inflow, the coding process remains uninterrupted and timely.
Beyond just manpower and skills, the technological framework supporting medical coding in India is commendable. Leveraging AI-driven tools, cloud-based platforms, and cutting-edge software, the country ensures that the coding process is not just accurate but also efficient. Furthermore, stringent cybersecurity measures and data privacy protocols ensure that patient information remains sacrosanct.
Cost-effectiveness is where India's proposition becomes even more enticing. Outsourcing medical coding to the country allows healthcare institutions to achieve operational efficiencies without the overheads of hiring, training, and maintaining an in-house team. This cost-benefit, coupled with the assurance of quality, makes India a preferred destination for medical coding outsourcing.
Supporting this industry's growth are the Indian government's initiatives, fostering IT development, skill enhancement, and promoting the BPO sector. Such measures amplify India's commitment to being a global leader in the medical coding space.
As healthcare dynamics globally gravitate towards value-based care and meticulous documentation, the role of precise medical coding becomes indispensable. India, with its blend of skilled professionals, technological infrastructure, and cost advantages, positions itself as a strategic partner in this journey. Outsourcing medical coding to India isn't just a logistical decision; it's a strategic move towards streamlined operations, financial prudence, and enhanced patient care outcomes.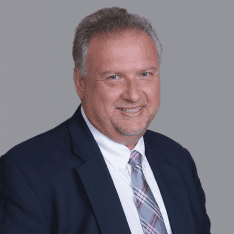 Co-CEO & CCO
US: 866-201-3370
AU: 1800-370-551
UK: 808-178-0977
j.maczynski@piton-global.com
Are you looking for an onshore, nearhsore, or offshore outsourcing solution? Don't know where to start? I am always happy to help.
Let's chat!
Best Regards,
John
Success in outsourcing isn't a matter of chance, but rather the result of a meticulously defined process, a formula that Fortune 500 companies have diligently honed over time. This rigor is a significant factor in the rarity of failures within these industry titans' outsourced programs.
Having spent over two decades partnering with and delivering Business Process Outsourcing (BPO) solutions to Fortune 500 clients, John possesses an in-depth understanding of this intricate process. His comprehensive approach incorporates an exhaustive assessment of outsourcing requirements, precise vendor sourcing, and a robust program management strategy.