In the digital age, customer experience has become a key driver of business success. With the proliferation of online reviews and social media, it is easier than ever for customers to share their experiences with a company's products or services, which can greatly impact a company's reputation and bottom line. As such, it is increasingly important for businesses to understand and quantify customer experience in order to improve their products and services and stay competitive.
One of the key ways to quantify customer experience is through customer feedback. This can be in the form of surveys, interviews, or online reviews. These feedback mechanisms can provide valuable insights into customer needs and preferences, as well as areas where the company may be falling short. Companies can then use this information to make data-driven decisions and improve their products and services.
In addition to customer feedback, companies can also measure customer experience through metrics such as customer satisfaction and retention rates. These metrics can provide a more quantitative understanding of how customers feel about the company's products and services and can be used to identify trends and patterns over time.
Another important aspect of quantifying customer experience is through the use of digital analytics. By tracking customer interactions with the company's website, social media, and mobile apps, companies can gain valuable insights into how customers are using their products and services, as well as areas where they may be struggling. This data can be used to optimize the customer experience and improve usability.
However, it's not just about gathering data but also how to use it. One way to improve customer experience is through the implementation of Quality Assurance in the digital age, which will involve the establishment of processes and procedures to ensure the quality of a company's products and services. This can include the use of automated testing, user acceptance testing, and continuous integration and deployment. By implementing a robust QA process, companies can ensure that their products and services meet the needs and expectations of their customers.
Quantifying customer experience in the digital age is crucial for companies looking to stay competitive. By using customer feedback, metrics, digital analytics, and QA process, companies can gain a better understanding of their customers and make data-driven decisions to improve their products and services. By focusing on the customer experience, companies can increase customer satisfaction and retention rates, which can ultimately lead to increased revenue and business growth.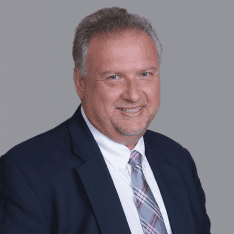 Co-CEO & CCO
US: 866-201-3370
AU: 1800-370-551
UK: 808-178-0977
j.maczynski@piton-global.com
Are you looking for an onshore, nearhsore, or offshore outsourcing solution? Don't know where to start? I am always happy to help.
Let's chat!
Best,
John.
Success in outsourcing isn't a matter of chance, but rather the result of a meticulously defined process, a formula that Fortune 500 companies have diligently honed over time. This rigor is a significant factor in the rarity of failures within these industry titans' outsourced programs.
Having spent over two decades partnering with and delivering Business Process Outsourcing (BPO) solutions to Fortune 500 clients, John possesses an in-depth understanding of this intricate process. His comprehensive approach incorporates an exhaustive assessment of outsourcing requirements, precise vendor sourcing, and a robust program management strategy.