Offshore help desk outsourcing companies in the Philippines provide support to organizations and businesses to improve their internal productivity and efficiency. By leveraging the skills and expertise of PH BPO providers, a business can provide knowledgeable technical support to users in a highly efficient manner.
It is best for a company to consider a BPO vendor when it has sharp peak periods in volume throughout the business day and it does not have adequate staff to handle the high volume, which can happen during new product releases, product upgrades or maintenance. Another good reason to get the services of a back office processes vendor when the company has to support technical processes but lacks the expertise in those areas.
Highly Scalable
Large companies that provide remote support to its many office locations can also benefit from the efficiency of outsourcing to a provider, and so would a company that is utilizing numerous applications or a company that is transitioning to a new hardware, software or network.
By outsourcing to an offshore help desk outsourcing company in the Philippines, companies can take advantage of the availability of the latest technology utilized by these service providers.
While operating technologies are indeed expensive, PH contact centers have the advantage of spreading out the cost of investments among multiple clients. Economies of scale and the fact that the country offers a very low cost of living make it possible for them to offer significant cost advantages.
In addition, offshore help desk outsourcing companies in the Philippines allow businesses to provide 24-hour help desk support, which undeniably contributes to better service. With tough business competition, 24/7 support, or at least after hours support, is practically a necessity in order for a business to remain competitive.
Range of Support Services
PH call centers offer various types of support. The range of services they offer is as diverse as the products and services that they support.
Generally, they provide technical support for hardware, software and other technology-related products or service. They deliver support from state-of-the art contact centers located in Manila and other key cities in the country.
The front line staff consist of support professionals who, depending on the complexity of the issue, can answer the customer's question directly (Level 1) or direct the customer or user to subject matter experts (Level 2 or Level 3).
Systematized Implementation
Prior to creating a service implementation plan of the outsourced function, they consult with clients to define their service level requirements from specific technologies to staffing and then afterwards, obtain service level agreements (SLA). They also pull together their multiple resources and ensure that each resource is capable of delivering service that meets client expectations.
Offshore help desk outsourcing companies in the Philippines provide powerful applications and tools to its front line and other support staff including higher management to ensure efficient service delivery and management. These tools include functions such as call routing, call tracking, documentation, knowledge management, and etcetera.
Outsourcing is increasingly becoming the preferred option of many enterprises that are seeking to reduce expenses, improve service levels and enhance their core capabilities. Even large companies are turning to them to maintain their functions.
One of the basic ideas behind outsourcing non-core functions is to allow the company to concentrate on the tasks that are central to what they do best in order to gain an advantage against the competition. Indeed, outsourcing is a valuable business tool to achieve competitiveness and business growth.
To learn more about our industry-specific BPO capabilities please contact us by calling +1-310-844-7805 or by filling out our inquiry form. We look forward to hearing from you.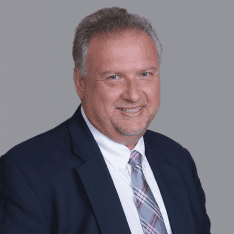 Co-CEO & CCO
US: 866-201-3370
AU: 1800-370-551
UK: 808-178-0977
j.maczynski@piton-global.com
Are you looking for an onshore, nearhsore, or offshore outsourcing solution? Don't know where to start? I am always happy to help.
Let's chat!
Best,
John.
Success in outsourcing isn't a matter of chance, but rather the result of a meticulously defined process, a formula that Fortune 500 companies have diligently honed over time. This rigor is a significant factor in the rarity of failures within these industry titans' outsourced programs.
Having spent over two decades partnering with and delivering Business Process Outsourcing (BPO) solutions to Fortune 500 clients, John possesses an in-depth understanding of this intricate process. His comprehensive approach incorporates an exhaustive assessment of outsourcing requirements, precise vendor sourcing, and a robust program management strategy.