How can one keep their voice healthy?
Drink lots of water and keep a water bottle near you
Avoid smoking for it can cause your voice to turn hoarse
Having enough sleep will help you keep your voice in optimum health
Modulate your voice properly to improve its quality
Avoid getting your voice hoarse by pacing yourself when speaking to customers
Know your physical limitations so you can avoid getting sick and losing your voice
Perform daily exercises to improve your physical endurance and the quality of your voice
Telecommunications have come a long way since its inception many years ago. Various call center services in the Philippines have made use of this mode of work to gain profit and followings for the BPO industry. As wide and as diverse as the industry sounds, working for it can take a tremendous amount of effort.
BPO can take on a lot of forms in terms of job execution; but the most common one is the provision of over-the-phone assistance to various clientele around the world. Also, agents' shifts can vary between the day shift and the night or 'graveyard' shift. When working in the industry, there's really no doubt that it can take a certain toll on your health, especially on your voice.
Think of your voice as an instrument; and like with any other instrument, utmost care and maintenance are very much needed. A key factor in succeeding in the BPO industry is to maintain your voice's working conditions, meaning that it would have to remain healthy for prolonged communications between different international and local clients. Naturally, the question of 'how do you keep your voice healthy?' presents itself.
If you are a call center agent, who wants to take care of your voice, then you might want to follow these tips:
Proper Hydration
Simply put: Drinking water on a regular basis can definitely help in maintaining your voice's health. In fact, it's best to keep a bottle of water near your work station so you'll be able to stay hydrated while working.
Also, if there are any beverages to avoid, it would be none other than alcohol. Not only will drinking alcohol hinder your progress, but also cause your voice to sound hoarse.
Avoid Smoking
While smoking is seen by many as a combatant against stress, its so-called 'benefits' definitely do not do the same for your voice. As much as possible, do your best to avoid smoking to ensure that your voice's condition will remain at its clearest in the job.
Get Proper Rest
This may have been mentioned numerous times; but this still holds true. With a proper night's sleep, not only will you be bursting with energy to last you throughout the day, but this will also help prolong your voice so you can speak for hours at a time.
Practice Appropriate Voice Modulation
There are numerous techniques that can help improve vocal quality, especially when it comes to modulation. Modulation is the practice that exhibits proper volume control of the voice, which is essential when providing over-the-phone assistance.
Make sure to practice this skill as speaking in the right volume can definitely help your performance on the job.
Pace Your Voice Properly
Speaking of proper communication, there's also the concept of speed while speaking. Pacing is also a great practice in keeping your voice healthy. When it comes to this, make sure to pace yourself when speaking to a customer on the phone. Not only will it maintain your diction, but it will also preserve your voice and avoid hoarseness.
Know Your Physical Limits
While you're meant to make it through your shift and perform at your best, you're only human. Sickness, while it can be delayed, is unavoidable at times.
By knowing your physical limits, you can give yourself enough time to get some proper rest. In terms of your voice, doing this will definitely help you preserve your voice so that once you recover and return to work, you'll be able to sound better than ever.
Proper Posture
Not many people know this, but posture plays a big role in vocal performance. Sitting down in front of a desk for eight hours isn't exactly a healthy position to be stuck in; but when you sit straight while working, your voice will be able to endure long hours of talking on the phone.
Proper Exercise
While exercising can definitely help your body maintain physical shape, it can definitely help with your voice as well. Since exercising is all about physical endurance, there is no doubt that it will help train your voice to be in top working condition as well. In fact, the best way to practice this is to speak while doing your normal workout routine. It can be hard at first since you're going to be gasping for air while your body undergoes such training; but eventually, you'll get the hang of it and improve not only the quality of your voice, but your breathing technique as well.
Key Takeaway
Keeping your voice at its optimum health is important in the BPO industry. After all, it is your number one asset as a call center agent. This is the reason why vocal hygiene is, and will always be, a key factor in maintaining and heightening call center performance. With these tips in store, you won't have to worry about suffering the loss of your voice anytime soon.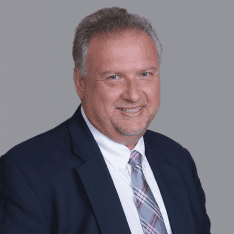 Co-CEO & CCO
US: 866-201-3370
AU: 1800-370-551
UK: 808-178-0977
j.maczynski@piton-global.com
Are you looking for an onshore, nearhsore, or offshore outsourcing solution? Don't know where to start? I am always happy to help.
Let's chat!
Best Regards,
John
Success in outsourcing isn't a matter of chance, but rather the result of a meticulously defined process, a formula that Fortune 500 companies have diligently honed over time. This rigor is a significant factor in the rarity of failures within these industry titans' outsourced programs.
Having spent over two decades partnering with and delivering Business Process Outsourcing (BPO) solutions to Fortune 500 clients, John possesses an in-depth understanding of this intricate process. His comprehensive approach incorporates an exhaustive assessment of outsourcing requirements, precise vendor sourcing, and a robust program management strategy.