What will help you pass a job interview?
Research about the company

Practice, practice, and practice

Be yourself

Make use of your social networks
Everybody dreams of the perfect job. Sometimes people look for the job itself, while others possess a specific company in mind. Either way, a job interview can be the only thing that stands in the way of you getting in or not.
Call centers in the Philippines are known for their rigorous screening and interview processes, and they even select various kinds of formats; from one-on-one interviews to panel interviews.
Finding a way to pass the interview and stand-out while you're at it can be a daunting tasks. The thing is, there's more to a job interview than a brief meeting where an interviewer talks to you and asks you questions. Job interviews are essentially the time when the interviewer will gauge whether you're fit for the position through many other factors aside from questions and whatever it is in your resume.
Passing a job interview is not enough. You have to win so you can excel on the job. Here are some tips and tricks that you can do to absolutely win that job interview:
Research About the Company
 No decent company would accept an applicant who doesn't know anything about them, or at least what they do as an organization. In fact, you should know that most, if not all, companies do a relatively thorough background check of their applicants, right from the moment they receive your resume.
It's crucially important for you to perceive what the company needs. See to it that you know the company well enough to answer the question of why you are interested in working for them.
Make sure that you know its main profile, where it aims to be and what it considers for in its employees. By being knowledgeable about these, you indirectly show your seriousness and interest in your future position and life as part of that company.
Practice, Practice, and Practice
Job interviews are presumably one of the most nerve-wracking things that every individual has to go through at least once in their lives. Because of this, many people usually fail their first few job interviews.
And although nervousness is something that's very hard to control, there are still some things that you can do in order to overpower the feeling or get rid of it entirely.
The best and most common option is for you to practice. Have a dummy interview with your friends or parents. If you know anyone that is in the HR industry, ask them for help and have a mock interview with them.
Answering interview questions is easy but providing the answers that the interviewer is looking for is the hard part. Research popular interview questions and think of ways you can answer them without sounding too arrogant or too timid.
Remember, the more you practice, the more you get used to the situation of being interviewed. That being said, the real thing is still very different from practice sessions, so make sure you're as prepared as you can be when going into that job interview.
Be Yourself
Several people would recommend that you shower your interview answers with impressive comments, wise statements for a better chance of getting in. However, unless that's really part of your own personality, it's much better if you go on and just be yourself. Self-confidence can go a long way especially in establishing professionalism.
Do be unafraid to tell both your strengths and weaknesses to the interviewer. Never hide these things because when you show you're good at and what you can improve on, this will establish a rapport with the company. By doing so, you are expressing that you are envisioning growth as part of the team.
Make Use of Your Social Network
As talented and knowledgeable a person is, they still have the same chances as anyone in a job interview. And when they somehow flop it, it's already game over. That said, many things would go differently when you are acquainted with someone in the company you want to work for. Your acquaintances can put in a good word for you because they are likely to highlight your personality based on their positive relationship with you.
If you have anyone that fits the description in your social network, don't be afraid to ask them for a recommendation.
In some cases, it's not about what you know—rather it's who you know. Although it is not applicable to all companies, this is the reality of it all. Once you get a recommendation, all that's left is to prove you're worth the investment and then you're all set.
Key Takeaway
Preparation is the key to winning a job interview. It will keep you sharp for the possible questions that you may be asked and ultimately help you fend off nervousness. When you're prepared for your job interview, even the intense job interviews of Philippine call centers will be easy for you. Keep these tips in mind, and you can ace that interview in no time.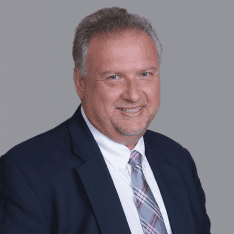 Co-CEO & CCO
US: 866-201-3370
AU: 1800-370-551
UK: 808-178-0977
j.maczynski@piton-global.com
Are you looking for an onshore, nearhsore, or offshore outsourcing solution? Don't know where to start? I am always happy to help.
Let's chat!
Best,
John.
Success in outsourcing isn't a matter of chance, but rather the result of a meticulously defined process, a formula that Fortune 500 companies have diligently honed over time. This rigor is a significant factor in the rarity of failures within these industry titans' outsourced programs.
Having spent over two decades partnering with and delivering Business Process Outsourcing (BPO) solutions to Fortune 500 clients, John possesses an in-depth understanding of this intricate process. His comprehensive approach incorporates an exhaustive assessment of outsourcing requirements, precise vendor sourcing, and a robust program management strategy.