Insurance Process Outsourcing Philippines: Transforming the Insurance Landscape Globally
The Philippines, with its pristine beaches, rich history, and a rapidly evolving business environment, has emerged as a focal point for insurance process outsourcing (IPO) on the global map. As industries worldwide gravitate towards digitization and streamlined operations, the Southeast Asian archipelago is showcasing its unparalleled capabilities in meeting the intricate demands of the insurance sector.
In the initial phase, the global insurance industry looked towards the Philippines primarily for cost benefits. However, as the dynamics evolved, it became evident that the country offered far more than just economic advantages. The nation boasts a young, educated, and tech-savvy population, making it an ideal hub for a variety of specialized insurance processes.
A major reason behind the country becoming a sought-after IPO destination lies in its educated workforce. The country's tertiary education system, emphasizing business, finance, and IT, churns out graduates who are adept at understanding complex insurance products, underwriting nuances, and claim processing intricacies. Their linguistic proficiency in English, coupled with their inherent customer service ethos, enhances the quality of service provided to international clients.
Beyond the workforce, the technological infrastructure in place plays a pivotal role. Over the years, the Philippines has invested substantially in IT systems, cybersecurity measures, and digital training programs. Such investments have paved the way for the country to handle a range of IPO services, from policy administration and premium calculations to claim settlements and customer support.
Collaboration with clients is intrinsic to the success of IPO in the archipeligo nation. By adopting a tailored approach, providers here ensure that solutions cater specifically to the client's requirements, regulatory environment, and customer base. Whether partnering with a global insurance conglomerate or a niche insurer, service providers in the nation understand the nuances and offer customizable solutions.
That being said, the journey in IPO is not devoid of challenges. With the digitalization of insurance products and services, data protection and system integration concerns come to the forefront. Recognizing these issues, companies within the counrty have fortified their data protection measures, embraced cloud solutions, and adopted agile methodologies to ensure seamless integration with global systems.
The future trajectory for IPO to the Philippines looks promising. With the advent of artificial intelligence, machine learning, and blockchain in the insurance domain, the country is positioning itself as a leader in adopting and implementing these technologies. Continuous training and development initiatives further enhance the readiness of the workforce to embrace these advancements.
Insurance Process Outsourcing in the Philippines signifies more than just an operational shift; it symbolizes a strategic collaboration, where expertise, innovation, and commitment converge to redefine the global insurance landscape. As the world moves towards a more interconnected and digital future, the Southeast Asian BPO powerhouse stands ready, equipped, and eager to play its part in shaping the next chapter of global insurance services.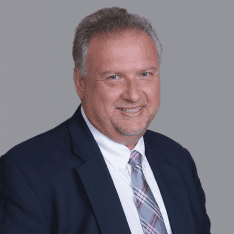 Co-CEO & CCO
US: 866-201-3370
AU: 1800-370-551
UK: 808-178-0977
j.maczynski@piton-global.com
Are you looking for an onshore, nearhsore, or offshore outsourcing solution? Don't know where to start? I am always happy to help.
Let's chat!
Best Regards,
John
Success in outsourcing isn't a matter of chance, but rather the result of a meticulously defined process, a formula that Fortune 500 companies have diligently honed over time. This rigor is a significant factor in the rarity of failures within these industry titans' outsourced programs.
Having spent over two decades partnering with and delivering Business Process Outsourcing (BPO) solutions to Fortune 500 clients, John possesses an in-depth understanding of this intricate process. His comprehensive approach incorporates an exhaustive assessment of outsourcing requirements, precise vendor sourcing, and a robust program management strategy.