Insurance Outsourcing Philippines: Elevating the Sector with Cutting-Edge Tech, Superior CX, and Next-Level Support
The insurance industry, a cornerstone of financial security and planning, has historically been steeped in tradition, with legacy systems and established protocols. However, in an age characterized by rapid technological advancements and evolving customer expectations, the industry is undergoing a transformative shift. At the heart of this transformation is the Philippines, with its burgeoning insurance outsourcing sector, championing the integration of cutting-edge technology, superior Customer Experience (CX), and unparalleled support services.
The essence of insurance revolves around trust and reliability. Customers entrust insurers with their futures, their assets, and often, their peace of mind. Recognizing the weight of this responsibility, the insurance BPO sector in the Philippines is harnessing the power of state-of-the-art tech solutions to redefine operations. Advanced data analytics tools delve deep into vast data pools, offering insurers insights into market trends, risk assessments, and customer behavior. These insights empower insurance providers to tailor products, ensuring they are both competitive and aligned with customer needs.
Simultaneously, AI-driven chatbots and virtual assistants, managed and overseen by Filipino tech professionals, are revolutionizing customer interactions. These tools provide immediate, round-the-clock responses to customer queries, policy details, and claim submissions. The fusion of human empathy with AI efficiency ensures that customers receive real-time support, enhancing trust and fostering loyalty.
Beyond technology, the Philippines' insurance BPO industry shines in its dedication to superior CX. With an innate cultural emphasis on 'malasakit' or deep-seated compassion, Filipino professionals are trained to handle every customer interaction with empathy and precision. Be it claim processing, policy renewals, or addressing grievances, the focus remains unwaveringly on delivering an experience that's seamless, transparent, and aligned with the customer's best interests.
Backing this commitment to CX is the promise of next-level support. The insurance outsourcing services in the Philippines encompass a broad spectrum, from back-end operations like policy underwriting, claims processing, and regulatory compliance, to front-end interactions including helplines, sales support, and customer education initiatives. By offering end-to-end solutions, the sector ensures that insurance providers can concentrate on their core competencies, knowing that both their operations and their customers are in expert hands.
As the global insurance landscape grapples with the dual challenges of technological disruption and heightened customer expectations, the Southeast Asian outsourcing hub emerges as a beacon of innovation and excellence. By synergizing cutting-edge tech with an unwavering commitment to CX and robust support, the country's insurance outsourcing sector is not just keeping pace with the industry's evolution but is actively shaping its future trajectory.
In an industry where every decision can have profound implications, the promise of reliability, efficiency, and superior customer experience, powered by the Philippines' insurance BPO prowess, heralds a new dawn. A dawn where insurers, bolstered by world-class outsourcing solutions, can confidently navigate the complexities of the modern insurance landscape, offering their clientele nothing short of excellence.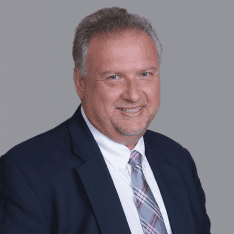 Co-CEO & CCO
US: 866-201-3370
AU: 1800-370-551
UK: 808-178-0977
j.maczynski@piton-global.com
Are you looking for an onshore, nearhsore, or offshore outsourcing solution? Don't know where to start? I am always happy to help.
Let's chat!
Best Regards,
John
Success in outsourcing isn't a matter of chance, but rather the result of a meticulously defined process, a formula that Fortune 500 companies have diligently honed over time. This rigor is a significant factor in the rarity of failures within these industry titans' outsourced programs.
Having spent over two decades partnering with and delivering Business Process Outsourcing (BPO) solutions to Fortune 500 clients, John possesses an in-depth understanding of this intricate process. His comprehensive approach incorporates an exhaustive assessment of outsourcing requirements, precise vendor sourcing, and a robust program management strategy.