In today's increasingly globalized business landscape, outsourcing is not a new trend. Companies worldwide have long since recognized the value of migrating non-core business activities to specialized providers. While IT support, customer service, and manufacturing were among the first processes to be outsourced, the trend has since spread to other sectors, including insurance.
Amid the landscape of burgeoning outsourcing hubs, the Philippines is carving out a unique niche in the insurance sector. Characterized by a highly educated and English-proficient workforce, competitive labor costs, and supportive governmental policies, the Philippines provides an enticing package for insurance companies looking to expand their operations.
Shifting Gears in Outsourcing
The insurance industry has been relatively slow in embracing outsourcing, primarily due to the sector's complexity, regulation, and risk sensitivity. However, the rising costs of insurance operations, pressure on margins due to intense competition, and the need for specialized skills have prompted insurance companies to reconsider their stance on outsourcing.
In the initial phase, companies primarily outsourced back-office tasks, such as data entry and policy administration. Today, the outsourced services have expanded to include policy servicing, claims processing, analytics, risk assessment, and customer relationship management.
The Philippines: A Rising Star
The Philippines has emerged as a preferred destination for insurance outsourcing due to several reasons. The country boasts a high level of English proficiency and a strong affinity for Western culture, minimizing the communication and cultural barriers that can often complicate international business relationships. Moreover, the Philippines' business process outsourcing (BPO) industry has matured, offering skilled professionals trained in various aspects of insurance services.
Moreover, the government has played an active role in promoting the BPO sector. The creation of Special Economic Zones (SEZs), coupled with tax incentives and initiatives to improve IT infrastructure, has significantly attracted international firms to the region.
Addressing the Challenges
While the benefits are apparent, outsourcing insurance operations to the Philippines also present some challenges. One of the major issues is data security. With high-profile data breaches making headlines worldwide, ensuring the security of sensitive customer data is of paramount importance for insurance companies.
To address this, BPOs in the country are investing heavily in cybersecurity infrastructure and protocols. Additionally, they are also establishing stringent security policies and providing extensive training to their employees to ensure that they adhere to the highest standards of data protection.
Another challenge is the regulatory landscape. Each country has its own insurance regulations, and non-compliance can result in significant penalties. To mitigate this risk, companies must ensure that their outsourcing providers are aware of, and comply with, these regulations.
Embracing the Future
Insurance outsourcing in the Philippines is poised for robust growth. It presents a win-win situation where insurance companies can reduce costs and increase operational efficiency while contributing to the Philippine economy and creating high-quality jobs.
However, companies must carefully consider their choice of an outsourcing partner. The right partner should not only have a thorough understanding of the insurance industry but also have robust security measures in place, comply with relevant regulations, and offer high-quality services.
Overall, as the insurance industry continues to evolve in the face of digital transformation, outsourcing will become an increasingly important strategic decision. The Philippines, with its combination of skilled labor, competitive costs, and supportive government policies, is well-positioned to capitalize on this trend.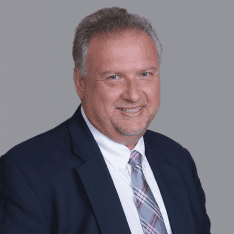 Co-CEO & CCO
US: 866-201-3370
AU: 1800-370-551
UK: 808-178-0977
j.maczynski@piton-global.com
Are you looking for an onshore, nearhsore, or offshore outsourcing solution? Don't know where to start? I am always happy to help.
Let's chat!
Best,
John.
Success in outsourcing isn't a matter of chance, but rather the result of a meticulously defined process, a formula that Fortune 500 companies have diligently honed over time. This rigor is a significant factor in the rarity of failures within these industry titans' outsourced programs.
Having spent over two decades partnering with and delivering Business Process Outsourcing (BPO) solutions to Fortune 500 clients, John possesses an in-depth understanding of this intricate process. His comprehensive approach incorporates an exhaustive assessment of outsourcing requirements, precise vendor sourcing, and a robust program management strategy.