What are the important qualities of a Philippine Call Center Agent?
Empathy
Adaptability
Patience
Organization
Knowledge Retention
Effective Communicator
The Philippine call center industry is one of the most rewarding yet challenging in the country. It pushes you to become a better version of yourself and strive for more growth professionally. This improvement helps open up more opportunities that would benefit your career and build a strong, professional character with the best qualities.
Having the right characteristics would allow Philippine call center agents to overcome challenges and be able to provide the best service for customers. With this in mind, here are some of the most important qualities that a call center agent must have.
Empathy
Arguably the most important quality in any workplace, empathy is a quality that helps you understand the needs of your colleagues, and more importantly, your clients. Empathy is needed during particularly challenging times such as when there are irate customers inquiring about urgent requests.
Empathy allows you to establish good rapport in your workplace and with your customers, creating a positive environment all around. Being an understanding and mentally strong Philippine call center agent with empathy can even help your career for the long-term.
Adaptability
The fast-paced environment of a Philippine call center requires one to be flexible; being able to adapt to various changes in the workplace. These changes can range from new customer needs, technical issues, implementation of new hardware and software, or being assigned to a different team.
The ability to adapt not only helps you handle a multitude of tasks and situations in the office, but it also allows you to learn new things that would help you become an even more versatile and effective call center agent. Adapting to a rapidly-changing workplace in today's age allows you to grow personally, along with gaining new expertise you can use in the future.
Patience
There is no shortage of trying times in your work. Tasks can pile up and easily overwhelm you. When this happens, it is best to take a deep breath and accomplish things one by one until everything is done. Patience is one of the most important qualities of a good call center agent as it allows a person to be calm under pressure, especially when addressing the needs of the customer.
Your customers can have a variety of needs and issues that they want to address. Having patience, along with empathy, allows you to calmly assess the situation and respond accordingly. This allows you to leave a good impression on your customer while accomplishing the task efficiently.
Organization
Along with being able to adapt to a wide variety of scenarios at work, it is also important to keep yourself composed and organized throughout. Your work schedule can become hectic on certain days, which can lead you to juggle a number of tasks at the same time.
Being an organized call center agent will help you efficiently set aside time for each task and finish them before the day ends. Being organized also helps when it comes to making deadlines, as you would be able to delegate tasks to your team and create an efficient process that will accomplish your duties without much hassle.
Knowledge Retention
Knowledge is power, especially in a Philippine call center. The fast-paced environment requires you to learn a huge number of skills and information on-the-fly. Being a representative of a company, it is important to learn every piece of crucial information about your client to help address their needs and concerns.
An agent with good knowledge retention skills would be able to provide the correct information that would help solve the needs of their clients. They can solve issues faster by quickly recalling information without having to perform another read-through of customer guidelines and procedures. A good memory can help agents address needs efficiently, ensuring that they would be able to provide a correct and confident answer to all of their customers.
Effective communicator
A good communicator is able to provide a clear and straightforward delivery that customers would be able to understand. Communication is not just about being able to speak clearly, but also about being a good listener and allowing your clients to respond accordingly.
Being a good communicator is also beneficial for your team as you would be able to relay tasks to each other clearly and effectively. Becoming an effective communicator requires a good amount of training and experience. But once you've honed this skill, you will be an even more effective call center agent.
Key Takeaway
Being a call center agent has its challenges, but by having these important qualities, you would be able to become a better call center agent and team member. You can accomplish tasks efficiently, while also being a good communicator to your customers. Working in a call center requires a lot of hard work and perseverance. Having the right qualifications and skills to go along with the qualities will only help you in your career moving forward.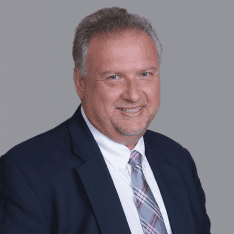 Co-CEO & CCO
US: 866-201-3370
AU: 1800-370-551
UK: 808-178-0977
j.maczynski@piton-global.com
Are you looking for an onshore, nearhsore, or offshore outsourcing solution? Don't know where to start? I am always happy to help.
Let's chat!
Best,
John.
Success in outsourcing isn't a matter of chance, but rather the result of a meticulously defined process, a formula that Fortune 500 companies have diligently honed over time. This rigor is a significant factor in the rarity of failures within these industry titans' outsourced programs.
Having spent over two decades partnering with and delivering Business Process Outsourcing (BPO) solutions to Fortune 500 clients, John possesses an in-depth understanding of this intricate process. His comprehensive approach incorporates an exhaustive assessment of outsourcing requirements, precise vendor sourcing, and a robust program management strategy.