Importance of Tech Support Outsourcing and Customer Service in the Philippines
What is the importance of tech support outsourcing and customer service?
Enhanced business focus

Customer experience

Improved efficiency
Tech support and customer service are both important in product-based businesses. They are great indicators of how a company cares about their processes and their customers. These are some of the best aspects to study in order to see how the business really works.
It's widely known that call center services in the Philippines are world-class. In a 2016 study, the Philippine service sector was said to have grown by over 10 percent in terms of value added, while both the agriculture and manufacturing sectors declined by 22 and 10 percent respectively.
As stated by the Oxford Business Group, the BPO sector has seen an annual growth rate of around 10% and has become the country's largest source of private employment and the second largest contributor of foreign exchange earnings after remittances.
And all that has happened while the country was one of the recent players to join the BPO industry.
There's no denying that the Outsourcing industry is incredibly important to the Philippines. And aside from recent statistics of what BPO brings, they also provide some good benefits to every company that makes use of them.
Enhanced Business Focus
The demand for efficient business processes directly affects the relevance of outsourcing tech support and customer service. Seldom will you see drastic changes happening to a company willingly. Rather, an organization requires that great focus is given to their workflow, products, and services, as well as their reputation.
Outsourcing tech support and customer services help maintain or even promote a more streamlined focus on one's business because they don't have to invest in a lot to make it work.
Particularly in the Philippines where most BPO companies already have a set of experts and promising employees to boot, there's little need for extra training, or adaptations to other markets because Filipinos are generally attributed to succeed in this kind of job.
According to NeoIT(2014),  excellent English language skills, post-secondary qualifications, and a service culture are all draw cards for the fast-developing outsourcing industry in the Philippines.
Because of this, outsourcing these services in the Philippines is the greatest option for many companies worldwide.
Customer Experience
A common concern that companies have for outsourcing is the level of customer experience that they would be able to provide to their customers. Especially for businesses that truly value the relationship that they make with their customers, hiring another agency to handle all the inbound and/or outbound calls for them can seem a bit risky.
Though the concern is valid in many ways, it is not something that you should be worried about when outsourcing in Philippine BPO companies.
Because of the influence of other foreign descent, the Philippines has adopted a number of different cultures. You will see a bit of Spanish and American culture in the countrymen, but the latter is more dominant.
Filipinos are great English speakers. This leads to better English proficiency than that of other top BPO countries such as India. The best part is that even in jobs, the Filipino hospitality is apparent.
Filipino tech support and customer service representatives all have one thing in mind, and that is to help solve the problems of the customer.
Improved Efficiency
There is a difference between introducing a new department dedicated to customer service and adding an existing team to do it.
In truth, if a business was looking for quality services that can be accessed as quickly as possible, outsourcing to Philippine call center services is one of the best options.
This is largely attributed to its low labor costs coupled with decent human capital (Errighi, et.al, 2016). Not to mention the fact that more than a quarter of the population holds a tertiary degree, and more than half a million more graduate from college each year.
By the end of it all, it's more efficient for companies to outsource these BPO services rather than create their own department from scratch. And with such a stacked labor force to tap into, almost every BPO company from the Philippines will likely be a good investment!
Key Takeaway
The Philippines is one of the top countries when it comes to the BPO industry. The workforce has high English literacy, they are very adaptable to different cultures, and they are able to work with a customer-centric mindset.
In essence, they have everything you need to ensure that your company is well taken care of in the long run.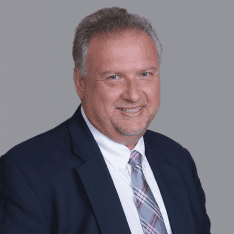 Co-CEO & CCO
US: 866-201-3370
AU: 1800-370-551
UK: 808-178-0977
j.maczynski@piton-global.com
Are you looking for an onshore, nearhsore, or offshore outsourcing solution? Don't know where to start? I am always happy to help.
Let's chat!
Best,
John.
Success in outsourcing isn't a matter of chance, but rather the result of a meticulously defined process, a formula that Fortune 500 companies have diligently honed over time. This rigor is a significant factor in the rarity of failures within these industry titans' outsourced programs.
Having spent over two decades partnering with and delivering Business Process Outsourcing (BPO) solutions to Fortune 500 clients, John possesses an in-depth understanding of this intricate process. His comprehensive approach incorporates an exhaustive assessment of outsourcing requirements, precise vendor sourcing, and a robust program management strategy.