Technology is rapidly changing the call center industry in the Philippines, transforming the way companies interact with their customers. One of the most significant changes is the shift from traditional on-site to remote or virtual call centers. This allows companies to have a more flexible workforce, as agents can work from anywhere with a reliable internet connection.
Another way technology is impacting the industry is through the use of artificial intelligence (AI) and automation. Chatbots and virtual assistants are being used to handle basic customer inquiries and tasks, allowing human agents to focus on more complex issues. This not only improves efficiency and customer satisfaction but also reduces labor costs for companies.
Technology is also changing the way contact centers are managed and monitored. Platforms like cloud-based call center software and analytics tools allow managers to access real-time data and metrics, such as call volume, wait times, and agent performance. This allows them to make more informed decisions about staffing, training, and customer service strategies.
Another important aspect of the call center industry is the use of customer relationship management (CRM) software. These tools allow call centers to organize customer data and interactions, providing a more personalized experience for each customer. It also allows call centers to easily access customer information in order to provide better support.
Technology is playing a major role in shaping the future of call centers in the Philippines. From remote work and automation to improved management and personalized customer service, technology is helping companies to improve efficiency, reduce costs, and enhance customer satisfaction.
However, as with any industry, there are also downsides to this shift. One of the most significant challenges is the potential for job loss as a result of automation and a lack of training or support for employees in adapting to new technology. Therefore, it is important for companies and employees to adapt to new technologies and processes in order to stay competitive and maintain a strong workforce.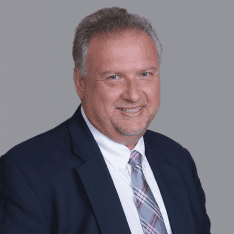 Co-CEO & CCO
US: 866-201-3370
AU: 1800-370-551
UK: 808-178-0977
j.maczynski@piton-global.com
Are you looking for an onshore, nearhsore, or offshore outsourcing solution? Don't know where to start? I am always happy to help.
Let's chat!
Best Regards,
John
Success in outsourcing isn't a matter of chance, but rather the result of a meticulously defined process, a formula that Fortune 500 companies have diligently honed over time. This rigor is a significant factor in the rarity of failures within these industry titans' outsourced programs.
Having spent over two decades partnering with and delivering Business Process Outsourcing (BPO) solutions to Fortune 500 clients, John possesses an in-depth understanding of this intricate process. His comprehensive approach incorporates an exhaustive assessment of outsourcing requirements, precise vendor sourcing, and a robust program management strategy.