In today's unpredictable global economy, running a small business has become even more challenging for startups and SMEs. Rising inflation and consumer uncertainty have driven businesses of all sizes to find ways to survive. Outsourcing to the Philippines has become a proven way for SMEs in all industries to cut labor and operating costs, increase business efficiency, and boost revenue and profits.
While outsourcing business processes has often been seen as a cost-cutting measure, outsourcing to the Philippines offers more than just savings. Partnering with Philippine BPO providers enables SMEs to focus on their core business functions that contribute to company expansion and growth. Businesses that aren't continually moving forward are doomed to fail in today's economy. With 20 years of outsourcing success, the Philippines has become the preferred destination for organizations that want to cut costs, improve business efficiency, and enable company and revenue growth.
However, budgetary constraints or a lack of understanding of how outsourcing works often prevent many small businesses from taking advantage of outsourcing. Here are four ways outsourcing to the Philippines can help small businesses grow:
Businesses can focus on core areas.
Outsourcing non-core tasks that generate little or no profit, such as accounting and payroll, customer call services, invoicing, inbound marketing, and human resources, amongst others, frees up time and resources for businesses. As outsourcing teams in the Philippines take on secondary business functions, outsourcing companies can concentrate on essential business operations that contribute to faster company growth and agility.
Outsourcing frees up capital for growth.
BPO to the Philippines frees up capital that can be invested elsewhere in the business. Significant cost reductions allow small companies to stay within budget and strategize the best ways to invest the added revenue. Having extra income can be especially advantageous for startups looking for funding. Investors get a robust ROI by partnering with SMEs with available funds to funnel into revenue-generating activities that better serve the company and its customers.
Faster time-to-market.
BPO providers in the Philippines schedule 24/7 day and night shifts, including weekends. Work never stops, meaning projects can be completed in a considerably shorter time; think weeks rather than months. Products or services get to market faster, giving outsourcing companies a significant competitive edge. Plus, since Philippine BPO providers can quickly build project-specific teams, priority work can start and be completed in a much more timely manner.
Expanded market reach.
Outsourcing to the Philippines gives small companies access to long-time industry professionals with deep insights into foreign markets. This gives SMEs an advantage in reaching broader audiences in marketplaces other than their own. For example, a small company in the UAE might know the Middle Eastern market, but how well do they know foreign markets? By partnering with Philippine outsourcing experts with experience in the global marketplace, foreign companies can gain a new understanding of what customers in other countries are looking for.
The bottom line: Outsourcing to the Philippines offers startups and SMEs the lifeline they need to compete in today's economically-challenged business world. The business growth potential alone makes the investment worth it. Small businesses that think they cannot afford to invest in outsourcing are getting it wrong. Given the many advantages of outsourcing to the Philippines, how can they afford not to?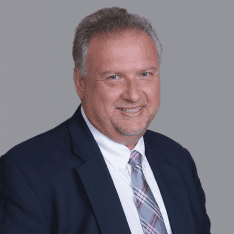 Co-CEO & CCO
US: 866-201-3370
AU: 1800-370-551
UK: 808-178-0977
j.maczynski@piton-global.com
Are you looking for an onshore, nearhsore, or offshore outsourcing solution? Don't know where to start? I am always happy to help.
Let's chat!
Best,
John.
Success in outsourcing isn't a matter of chance, but rather the result of a meticulously defined process, a formula that Fortune 500 companies have diligently honed over time. This rigor is a significant factor in the rarity of failures within these industry titans' outsourced programs.
Having spent over two decades partnering with and delivering Business Process Outsourcing (BPO) solutions to Fortune 500 clients, John possesses an in-depth understanding of this intricate process. His comprehensive approach incorporates an exhaustive assessment of outsourcing requirements, precise vendor sourcing, and a robust program management strategy.