Hospitality Outsourcing Philippines: Elevating the Guest Experience in a Digital Age
In the gleaming corridors of luxury hotels and the intimate ambiance of boutique accommodations, the heartbeat of the hospitality industry is palpable. Guests come and go, leaving behind tales of adventures and memories of exceptional service. At the heart of these experiences lies a seamless convergence of human touch and technology, and the Philippines stands at the vanguard of this transformative journey.
Today, the archipelago, renowned for its pristine beaches and vibrant culture, is not only a beloved tourist destination but also a hub for hospitality outsourcing. Its unique position stems from a blend of rich cultural heritage, a workforce fluent in multiple languages, and an innate sense of hospitality that Filipinos are celebrated for.
The digital era, with its demanding consumers and constant connectivity, poses a multifaceted challenge for hospitality businesses worldwide. Guests now expect real-time responses, personalized experiences, and services that can be accessed at the touch of a button. Traditional models, with siloed departments and legacy systems, struggle to meet these heightened expectations.
Enter the Philippines' hospitality outsourcing sector, a vibrant ecosystem where advanced technology platforms intersect with a skilled workforce. Here, multilingual support isn't just a value addition but a standard offering, ensuring that guests from across the globe feel understood and valued. Whether it's managing reservations from a Japanese tourist, addressing the dietary concerns of a French traveler, or ensuring that an American guest's room preferences are met, Philippine-based outsourcing firms are adept at tailoring their services to a diverse clientele.
E-commerce, too, plays a pivotal role in the modern hospitality landscape. As guests increasingly turn to online platforms for bookings, reviews, and virtual tours, the importance of offering multilingual support in this domain cannot be overstated. The Philippines, with its high internet penetration rate and a young, tech-savvy population, is optimally positioned to provide e-commerce support services that span multiple languages and time zones.
But it's not just about linguistic proficiency or technological prowess. At the core of the Philippines' hospitality outsourcing success is an ingrained ethos of 'malasakit' — a Filipino term that embodies empathy, care, and a genuine desire to serve. It's this human-centric approach, coupled with cutting-edge solutions, that sets the country's offerings apart.
Of course, challenges abound. Data security, maintaining brand voice across languages, and ensuring consistent quality are just some of the hurdles that the industry faces. However, the Asian BPO powerhouse, with its robust IT infrastructure and stringent data protection regulations, is well-equipped to navigate these complexities.
As the hospitality sector globally grapples with the twin demands of digital transformation and heightened guest expectations, the Philippines emerges as a beacon of promise. Its hospitality outsourcing services, underlined by multilingual support and a deep-rooted culture of care, offer a roadmap for the industry's future — one where every guest feels heard, valued, and truly at home.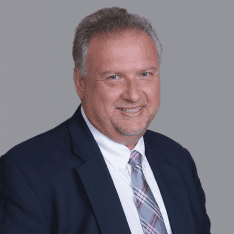 Co-CEO & CCO
US: 866-201-3370
AU: 1800-370-551
UK: 808-178-0977
j.maczynski@piton-global.com
Are you looking for an onshore, nearhsore, or offshore outsourcing solution? Don't know where to start? I am always happy to help.
Let's chat!
Best Regards,
John
Success in outsourcing isn't a matter of chance, but rather the result of a meticulously defined process, a formula that Fortune 500 companies have diligently honed over time. This rigor is a significant factor in the rarity of failures within these industry titans' outsourced programs.
Having spent over two decades partnering with and delivering Business Process Outsourcing (BPO) solutions to Fortune 500 clients, John possesses an in-depth understanding of this intricate process. His comprehensive approach incorporates an exhaustive assessment of outsourcing requirements, precise vendor sourcing, and a robust program management strategy.