Hospitality Outsourcing India: Pioneering Excellence in the Era of Global Travel
In an age where the travel bug has bitten many and wanderlust has become a global phenomenon, the hospitality industry is continuously striving to meet ever-evolving consumer demands. The rise of India as a significant player in hospitality outsourcing is a testament to the country's ability to merge traditional warmth with modern efficiency, creating memorable experiences for travelers worldwide.
The South Asian nation's deep-rooted tradition of 'Atithi Devo Bhava' (The guest is equivalent to God) has long been its hospitality mantra. Today, the country's vibrant hospitality sector is not just limited to serving guests within its borders but has expanded its reach globally, offering a plethora of services through outsourcing. From back-end reservation systems and customer support to front-end guest experiences and property management, India's firms have become an integral cog in the global hospitality machinery.
The backbone of this surge in hospitality outsourcing from India lies in its rich talent pool. Equipped with professional degrees from reputed institutions, India's hospitality workforce brings a blend of theoretical knowledge and practical experience. This proficiency ensures that the services they offer, whether it's guest relations, property management, or culinary expertise, are on par with international standards.
Cost efficiency is another compelling factor driving the shift towards hospitality outsourcing in India. The nation provides a rare mix of quality and affordability. Hotels, restaurants, and travel agencies, both big and small, are leveraging India's competitive rates to optimize their operations, ensuring profitability without compromising on service standards.
Innovation is yet another feather in India's cap. The country's outsourcing firms are increasingly employing cutting-edge technologies like Artificial Intelligence, Virtual Reality, and Augmented Reality to enhance guest experiences. Imagine a scenario where, before booking a holiday, a traveler can take a virtual tour of the hotel room or the tourist destination, all thanks to the tech solutions provided by an Indian outsourcing firm.
But beyond the technological advancements and cost benefits, it's the cultural ethos of the country that makes it a favorite in the hospitality outsourcing domain. India's intrinsic value system, which places a premium on guest satisfaction, ensures that every service, be it a call center interaction or a property management task, is rendered with utmost care and warmth.
The nation's linguistic diversity proves to be an asset in this global industry. With a multilingual workforce proficient in English and several other major global languages, India's hospitality outsourcing sector can cater to a diverse clientele, enhancing customer relations and ensuring smooth communication.
The local government's support further solidifies the country's position in this sector. Through initiatives and policies that encourage skill development and foster industry growth, the environment is ripe for the expansion of hospitality outsourcing in India.
India's ascendancy in the realm of hospitality outsourcing is a product of its cultural heritage, technical prowess, and the undying spirit of its workforce. As the world becomes a smaller place and the boundaries between countries blur, the demand for seamless and warm hospitality services will continue to rise. India, with its unique blend of tradition and modernity, is well poised to answer this call, reaffirming its position as a global leader in hospitality outsourcing.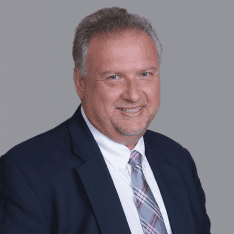 Co-CEO & CCO
US: 866-201-3370
AU: 1800-370-551
UK: 808-178-0977
j.maczynski@piton-global.com
Are you looking for an onshore, nearhsore, or offshore outsourcing solution? Don't know where to start? I am always happy to help.
Let's chat!
Best Regards,
John
Success in outsourcing isn't a matter of chance, but rather the result of a meticulously defined process, a formula that Fortune 500 companies have diligently honed over time. This rigor is a significant factor in the rarity of failures within these industry titans' outsourced programs.
Having spent over two decades partnering with and delivering Business Process Outsourcing (BPO) solutions to Fortune 500 clients, John possesses an in-depth understanding of this intricate process. His comprehensive approach incorporates an exhaustive assessment of outsourcing requirements, precise vendor sourcing, and a robust program management strategy.