In today's hyper-connected world, seamless customer service is not just an option, but a necessity. No matter the industry, businesses across the globe are realizing the importance of offering uninterrupted, 24/7 support to their clients, partners, and customers. Amid this backdrop, helpdesk outsourcing has emerged as a pivotal solution, and India has established itself as the epicenter of this growing trend.
Historically, the country has been a magnet for global businesses seeking high-quality yet cost-effective outsourcing solutions, particularly in the BPO sector. The helpdesk landscape is a natural extension of this trajectory, underpinned by a vast, educated, and tech-savvy workforce. Fluent in English and often multilingual, professionals offer a nuanced understanding of diverse consumer needs and business challenges, ensuring robust support mechanisms.
The nation's allure as a helpdesk outsourcing hub isn't solely about the numbers game, though the economic benefits are indeed significant. Helpdesk providers offer services at a fraction of the cost compared to their Western counterparts. However, the real magic lies in the amalgamation of quality, expertise, and a deeply ingrained service ethos. When clients engage with helpdesk teams, they aren't just outsourcing a function; they're acquiring partners vested in their success.
Technology is another powerful driver. Over the years, the country has burgeoned into a tech powerhouse, with its cities housing some of the world's most innovative tech firms and startups. This technological renaissance directly influences the helpdesk domain. Providers are at the forefront of leveraging cutting-edge tools, from AI-driven chatbots to sophisticated CRM systems, ensuring that customer queries are addressed swiftly and efficiently.
Data security, often a concern when outsourcing critical business functions, is a top priority for India's helpdesk providers. By aligning with global cybersecurity norms and investing in state-of-the-art digital security measures, these firms guarantee that client data remains uncompromised.
Helpdesk services span a gamut of industries, from IT and e-commerce to healthcare and finance. Each sector comes with its unique challenges, and the country's helpdesk providers have honed their expertise to cater to these varied needs. For instance, an IT helpdesk would require deep technical knowledge, while an e-commerce helpdesk might prioritize swift grievance redressal and order management. By creating specialized teams for each industry, these providers ensure a tailored approach that maximizes value for their clients.
One of the underlying strengths of the nation's helpdesk outsourcing model is its scalability. As businesses grow and evolve, their support needs can fluctuate. Providers offer the flexibility to scale operations up or down based on demand, ensuring that businesses always have the right amount of support without unnecessary overheads.
Looking to the future, as more companies prioritize customer experience as a key differentiator, the demand for top-tier helpdesk services will only intensify. And India, with its unique blend of talent, technology, and cost-effectiveness, is well-positioned to meet this surge head-on.
Helpdesk outsourcing in India is not just a service—it's a strategic move that empowers businesses to offer unparalleled customer support. As the world continues to shift towards a customer-centric paradigm, India's role as the go-to helpdesk outsourcing destination is set to shine even brighter.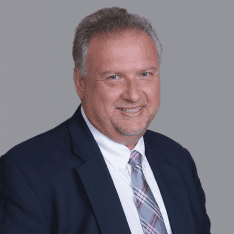 Co-CEO & CCO
US: 866-201-3370
AU: 1800-370-551
UK: 808-178-0977
j.maczynski@piton-global.com
Are you looking for an onshore, nearhsore, or offshore outsourcing solution? Don't know where to start? I am always happy to help.
Let's chat!
Best Regards,
John
Success in outsourcing isn't a matter of chance, but rather the result of a meticulously defined process, a formula that Fortune 500 companies have diligently honed over time. This rigor is a significant factor in the rarity of failures within these industry titans' outsourced programs.
Having spent over two decades partnering with and delivering Business Process Outsourcing (BPO) solutions to Fortune 500 clients, John possesses an in-depth understanding of this intricate process. His comprehensive approach incorporates an exhaustive assessment of outsourcing requirements, precise vendor sourcing, and a robust program management strategy.