Help Desk Outsourcing Philippines: Elevating CX through First Call Resolution
In the demanding realm of customer support, efficiency, and satisfaction often rest upon a singular metric: First Call Resolution (FCR). As businesses worldwide scramble to bolster their customer experience (CX), the Philippines emerges as a beacon of excellence, seamlessly integrating FCR strategies within its burgeoning help desk outsourcing industry.
For the uninitiated, FCR is the golden metric in customer service, capturing the percentage of calls that are resolved during the first interaction, eliminating the need for follow-ups. The potency of FCR lies in its direct correlation with customer satisfaction. When issues are resolved promptly, customers feel valued, leading to enhanced loyalty and reduced churn.
The Philippines, with its long-standing history in the BPO sector, has astutely recognized the paramount importance of FCR. With its potent combination of highly trained personnel and cutting-edge technology, help desk outsourcing in the Philippines is engineered to maximize FCR, elevating the overall customer journey.
The nation's emphasis on English language proficiency and soft skills training ensures that help desk agents possess both the technical know-how and the emotional intelligence to comprehend, empathise, and efficiently address customer concerns. This combination is instrumental in achieving a high FCR rate. When agents can effectively understand and diagnose issues, they're better positioned to offer immediate and relevant solutions.
But beyond just the human element, the technological infrastructure of Philippine help desk centres plays a critical role. Advanced ticketing systems categorize and prioritize issues, AI-driven tools offer real-time solutions to agents, and robust knowledge bases empower representatives with a wealth of information at their fingertips. All these tools collectively ensure that customers' issues are addressed promptly, bolstering the FCR rate.
Another pivotal factor contributing to the Philippines' prowess in FCR-driven help desk outsourcing is its focus on continuous feedback and improvement. Regular quality assurance checks, feedback sessions, and training modules ensure that agents are always evolving, learning from past interactions, and refining their approach. This commitment to perpetual growth ensures that the industry remains adaptive and ready to tackle emerging challenges head-on.
The impact of FCR on CX is undeniable. Each time a customer's issue is resolved in a single interaction, their trust in the brand solidifies. They're less likely to seek alternatives and more likely to become brand advocates. For businesses, this not only translates to retained customers but also reduces operational costs, as fewer resources are spent on recurring issues.
Help desk outsourcing in the Philippines stands as a prime example of how strategic emphasis on first call resolution can revolutionise CX. By placing customers at the heart of their operations and leveraging both human skills and technological advancements, the country is setting a global benchmark, proving that with the right strategies, achieving unparalleled customer satisfaction is more than just a possibility—it's a guarantee.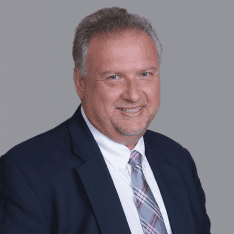 Co-CEO & CCO
US: 866-201-3370
AU: 1800-370-551
UK: 808-178-0977
j.maczynski@piton-global.com
Are you looking for an onshore, nearhsore, or offshore outsourcing solution? Don't know where to start? I am always happy to help.
Let's chat!
Best Regards,
John
Success in outsourcing isn't a matter of chance, but rather the result of a meticulously defined process, a formula that Fortune 500 companies have diligently honed over time. This rigor is a significant factor in the rarity of failures within these industry titans' outsourced programs.
Having spent over two decades partnering with and delivering Business Process Outsourcing (BPO) solutions to Fortune 500 clients, John possesses an in-depth understanding of this intricate process. His comprehensive approach incorporates an exhaustive assessment of outsourcing requirements, precise vendor sourcing, and a robust program management strategy.