Healthtech Outsourcing India: Catalyzing Healthcare Evolution Through Technological Expertise 
The intersection of healthcare and technology, often referred to as healthtech, is witnessing transformative changes, reshaping patient care, medical research, and healthcare operations. Central to this transformation is the role played by outsourcing, and India, with its formidable prowess in both technology and healthcare, emerges as a global leader in Healthtech outsourcing.
India's rich legacy in the IT sector, combined with its expansive talent pool in medical and allied fields, positions the country uniquely. From software development for medical devices to remote monitoring solutions, telemedicine platforms, and advanced data analytics, Indian firms cater to a diverse range of Healthtech requirements.
A significant advantage that bolsters the country's stature in healthtech outsourcing is its vast base of English-speaking professionals. These individuals, many of whom are trained in premier institutions, bring to the table an amalgamation of technical knowledge and medical expertise. Their skills span the gamut from developing Electronic Health Record (EHR) systems, crafting AI-powered diagnostic tools, to creating patient engagement platforms that revolutionize the care continuum.
But beyond just development, the South Asian BPO powerhouse stands out in providing end-to-end healthcare technology solutions. This includes rigorous testing of applications for precision, adherence to international healthcare standards, seamless system integrations, and round-the-clock support. Such comprehensive offerings ensure that healthcare providers globally can rely on Indian firms for not just deployment, but also the sustained efficacy of healthtech solutions.
Data security, particularly in healthcare, remains paramount. Indian outsourcing firms adhere to strict international standards, such as the Health Insurance Portability and Accountability Act (HIPAA), ensuring that patient data remains sacrosanct. Cutting-edge encryption technologies, coupled with rigorous training and compliance protocols, ensure that data breaches are virtually nonexistent.
Cost-effectiveness is another facet where healthtech outsourcing shines. With competitive pricing models that do not compromise on quality, healthcare institutions, be they startups or established entities, can achieve operational efficiencies and direct savings towards patient care and innovation.
The symbiotic relationship between the government and the private sector further propels India's leadership in this domain. Recognizing the immense potential of Healthtech, the Indian government has launched initiatives promoting research, fostering startups, and strengthening IT infrastructure. Such measures, combined with private sector ingenuity, create an environment ripe for healthtech innovation.
India's cultural ethos, which places immense value on care and service, translates seamlessly into the Healthtech outsourcing arena. Whether it's designing patient-centric solutions, understanding the nuances of global healthcare challenges, or offering empathetic support, Indian professionals resonate with the core values of healthcare.
Global healthcare continues its metamorphosis, driven by technology and patient-centricity, healthtech outsourcing becomes indispensable. India, with its potent mix of talent, technology, cost benefits, and a deep-rooted understanding of healthcare, stands poised to catalyze this transformation. Outsourcing Healthtech to India isn't merely a business decision; it's a strategic alliance that augments healthcare quality, accessibility, and innovation on a global scale.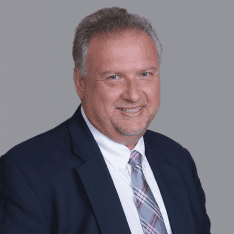 Co-CEO & CCO
US: 866-201-3370
AU: 1800-370-551
UK: 808-178-0977
j.maczynski@piton-global.com
Are you looking for an onshore, nearhsore, or offshore outsourcing solution? Don't know where to start? I am always happy to help.
Let's chat!
Best Regards,
John
Success in outsourcing isn't a matter of chance, but rather the result of a meticulously defined process, a formula that Fortune 500 companies have diligently honed over time. This rigor is a significant factor in the rarity of failures within these industry titans' outsourced programs.
Having spent over two decades partnering with and delivering Business Process Outsourcing (BPO) solutions to Fortune 500 clients, John possesses an in-depth understanding of this intricate process. His comprehensive approach incorporates an exhaustive assessment of outsourcing requirements, precise vendor sourcing, and a robust program management strategy.