Healthtech BPO Philippines: Pioneering Excellence in Global Healthcare Support  
The digitization wave has reshaped industries across the globe, and the healthcare sector is no exception. As healthcare providers strive to offer better patient care, streamline operations, and reduce costs, they increasingly rely on technology and external expertise. The Philippines, known for its robust BPO industry, has emerged as a significant player in Healthtech BPO, driving transformation in global healthcare support.
The South Asian nation's entry into healthtech BPO isn't serendipitous. It's a culmination of its strengths in the broader BPO sector, the growing emphasis on healthcare globally, and the intrinsic capabilities of its workforce. Filipinos have a strong cultural affinity towards caregiving, a quality that has made them sought-after healthcare professionals worldwide. When this care-centric mindset merges with technological expertise, the outcome is a potent combination beneficial to the healthtech BPO realm.
One of the primary areas the country has made a mark in is medical transcription. With English being an official language and Filipinos being known for their linguistic skills, it's no wonder that medical practitioners worldwide rely on Filipino BPO firms for accurate transcription services. But its contributions in healthtech BPO extend beyond transcription. Medical coding, billing, electronic health record (EHR) management, and telehealth support are other domains where the country is making notable strides.
The cost-efficiency of outsourcing to the Philippines cannot be overlooked. Healthcare institutions, especially in the West, can achieve significant savings without compromising on service quality. The nation's workforce is not only cost-effective but also highly educated, often holding degrees in nursing, pharmacy, or other healthcare-related fields. This educational background ensures that they bring a deep understanding of medical terminologies and processes, which is pivotal in healthcare BPO.
Data security, a paramount concern in healthcare due to the sensitive nature of medical information, is handled with utmost importance in Filipino BPO firms. Adherence to international standards, compliance with regulations like the Health Insurance Portability and Accountability Act (HIPAA), and regular audits are commonplace. Outsourcing partners in the country recognize the gravity of data breaches and have robust systems in place to prevent any mishaps.
The Philippines' infrastructure and government support further elevate its standing in the healthtech BPO arena. State-of-the-art facilities, high-speed internet connectivity, and a continuous supply of skilled labor make it a reliable outsourcing destination. The Philippine government, recognizing the potential of BPO and its sub-sectors like healthtech, has implemented policies promoting growth, training, and data security.
While the advantages of the country's healthtech BPO are numerous, companies considering this route must also navigate challenges. Cultural nuances, potential communication gaps, and differing time zones are aspects to consider. However, with adequate training, clear communication, and a shared vision, these challenges become surmountable.
In a post-pandemic world, where healthcare has taken center stage, the need for efficient, tech-driven support systems is more pronounced than ever. The Philippines, with its amalgamation of skilled human resources, technological infrastructure, and cost advantages, is well poised to lead the healthtech BPO industry, offering a lifeline to healthcare institutions globally and ensuring patients receive the best care.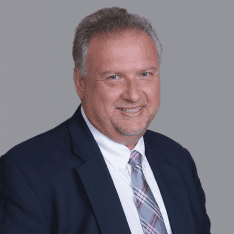 Co-CEO & CCO
US: 866-201-3370
AU: 1800-370-551
UK: 808-178-0977
j.maczynski@piton-global.com
Are you looking for an onshore, nearhsore, or offshore outsourcing solution? Don't know where to start? I am always happy to help.
Let's chat!
Best Regards,
John
Success in outsourcing isn't a matter of chance, but rather the result of a meticulously defined process, a formula that Fortune 500 companies have diligently honed over time. This rigor is a significant factor in the rarity of failures within these industry titans' outsourced programs.
Having spent over two decades partnering with and delivering Business Process Outsourcing (BPO) solutions to Fortune 500 clients, John possesses an in-depth understanding of this intricate process. His comprehensive approach incorporates an exhaustive assessment of outsourcing requirements, precise vendor sourcing, and a robust program management strategy.