In today's competitive business landscape, prioritizing customer experience (CX) is imperative for any organization. This is especially significant for businesses outsourcing their customer service operations to BPOs in the Philippines, a globally recognized hub for call and contact centers.
The journey to effectively measure and manage CX involves several key elements, each contributing to a comprehensive approach. It starts with understanding and identifying the right metrics. Traditional metrics like Customer Satisfaction Score (CSAT), Net Promoter Score (NPS), and Customer Effort Score (CES) provide critical insights into the customer's journey with the contact center. Data-driven metrics such as churn rate and First Call Resolution (FCR) offer additional insights into customer retention and service efficiency, painting a more complete picture of CX performance.
The next step involves leveraging technology to measure these metrics effectively within the context of outsourced operations. Call centers in the Philippines are utilizing technologies and tools like post-interaction surveys and AI-based analytical tools. The latter dives deep into customer data to uncover patterns and predict trends, helping businesses anticipate and meet customer needs proactively. Natural Language Processing (NLP) is another tool that is gaining traction, used to assess sentiment and emotion in voice and text-based interactions, thus bringing a more comprehensive view of customer perceptions.
However, managing CX goes beyond measurement and involves putting these insights into action. One pivotal area of focus is the development of human resources. Filipino agents are known for their exceptional English proficiency and inherent customer service skills. Regular training programs can further enhance these skills, empowering them to deliver superior CX at the front lines of these BPOs in the Philippines.
Maintaining robust and open communication with the outsourcing partner is another key aspect. Regular performance discussions, metric reviews, and the development of action plans ensure that the BPO and the client are aligned with respect to CX goals and strategies.
Incorporating automation into customer service operations, another trend in contact centers, is an effective strategy for boosting CX. Robotic Process Automation (RPA) can handle repetitive tasks, allowing agents to focus on complex customer interactions that require a human touch. CRM systems can streamline information availability, aiding agents in personalizing customer interactions.
Another critical aspect is ensuring service consistency, especially given the 24/7 operations of call centers in the Philippines. This requires effective shift management, a robust IT infrastructure, and constant performance tracking. Regular audits can identify any gaps and inconsistencies, and corrective measures can be implemented promptly.
Finally, an integral component of managing CX effectively is cultivating a CX-centric culture. This means integrating CX into performance evaluations and incentive programs, celebrating and rewarding exceptional CX efforts, and fostering an environment of continuous improvement and innovation.
Achieving CX excellence in the Philippines' outsourced customer service operations involves a balanced strategy of selecting the right metrics, leveraging technology, nurturing human resources, maintaining open communication, ensuring service consistency, and promoting a culture centered around CX. These strategies can significantly enhance customer satisfaction and loyalty, driving business success for organizations that choose to outsource their BPO to the country.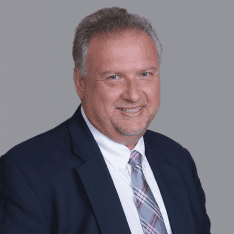 Co-CEO & CCO
US: 866-201-3370
AU: 1800-370-551
UK: 808-178-0977
j.maczynski@piton-global.com
Are you looking for an onshore, nearhsore, or offshore outsourcing solution? Don't know where to start? I am always happy to help.
Let's chat!
Best,
John.
Success in outsourcing isn't a matter of chance, but rather the result of a meticulously defined process, a formula that Fortune 500 companies have diligently honed over time. This rigor is a significant factor in the rarity of failures within these industry titans' outsourced programs.
Having spent over two decades partnering with and delivering Business Process Outsourcing (BPO) solutions to Fortune 500 clients, John possesses an in-depth understanding of this intricate process. His comprehensive approach incorporates an exhaustive assessment of outsourcing requirements, precise vendor sourcing, and a robust program management strategy.