Large, international companies are continually expanding their presence in their own countries as well in other parts of the world. This has resulted in a huge demand for customer support, which requires a vast labor force of qualified professionals.
However, even for big businesses, operating on-site contact centers can be very expensive and not as profitable, compared to moving them overseas in countries like the PH, which is known to have some of the lowest rates available in the market.
Additionally, managing a customer service department may divert the resources and attention of the management from its core business processes.
Therefore, in order to focus on the most critical aspects of their business without compromising the quality of their operations, which may be a non-core process but extremely important to any business, companies have decided that the best option would be to designate this task under the management of a specialist offshore.
Exponential Sector Growth
The outsourcing trend reached the shores of the country several years back, and looks like it is here to stay. There are more than 100 outsourcing companies in the country today.
Offshore call center companies in the Philippines provide call-handling services to respond to incoming calls customers who may have inquiries regarding products and services or require requests for assistance related to a purchase, subscription or membership, or an application.
Economically-developed or first world countries like the United States, Europe, Canada, Australia and Japan form the client base of the country's BPO sector.
The United States currently accounts for 90 percent of the market, but industry forecasts indicate Europe will be bringing more business to local firms in the next couple of years.
Offshore call center companies in the Philippines are competing strongly with India in this global sector. An increasing number of multinational companies view the country as an ideal source of service providers.
Filipinos have the highest level of English language skills, which is a huge advantage because the main clients of outsourcing firms are enterprises based in English-speaking nations.
There are two types of offshore firms – first, there are the domestic owned enterprises and then, there are the foreign-based contact centers that have expanded their presence and brought their operations to the country.
Multi-Tiered Resolution System
The work force of offshore call center companies in the Philippines is multi-layered with each layer consisting of agents performing specific duties.
With each level up, the duties become more technical. In this model, general customer concerns are handled in the first level and as issues become more difficult or complex, they are then routed accordingly to the next level until the issue reaches resolution. Usually, majority of calls and issues are resolved in the second level.
Contact center firms invest in the latest technologies in order to function as efficiently as possible. Their services fall under the sector of IT enabled services, which means that technology drives it and that it would be impossible to perform any outsourced task without the right technologies.
The best offshore call center companies in the Philippines invest in technologies that not only enable but also, more importantly, improve the performance of tasks. This means that by utilizing the best technology, agents are able to respond to calls in the most efficient manner.
Some of the typical infrastructures are computers, advanced telephony systems with headsets, internet connection, proprietary software, call routing systems, quality auditing systems, etcetera.
To learn more about our industry-specific BPO capabilities please contact us by calling +1-310-844-7805 or by filling out our inquiry form. We look forward to hearing from you.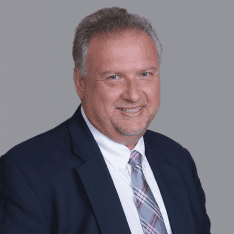 Co-CEO & CCO
US: 866-201-3370
AU: 1800-370-551
UK: 808-178-0977
j.maczynski@piton-global.com
Are you looking for an onshore, nearhsore, or offshore outsourcing solution? Don't know where to start? I am always happy to help.
Let's chat!
Best,
John.
Success in outsourcing isn't a matter of chance, but rather the result of a meticulously defined process, a formula that Fortune 500 companies have diligently honed over time. This rigor is a significant factor in the rarity of failures within these industry titans' outsourced programs.
Having spent over two decades partnering with and delivering Business Process Outsourcing (BPO) solutions to Fortune 500 clients, John possesses an in-depth understanding of this intricate process. His comprehensive approach incorporates an exhaustive assessment of outsourcing requirements, precise vendor sourcing, and a robust program management strategy.