Do You Have What It Takes to be A Good Philippine Call Center Agent?
What does it take to be a good Philippine call center agent?
Retention of knowledge
Attention to detail
Organization
Great Personality
Effective communication
A call center in the Philippines can have all the top-of-the-line software and the latest technology, but none of that will matter if you don't have good call center agents. An experience of a customer with a call center agent can often be the determining factor whether or not they decide to continue doing business with a company.
These call center agents in BPO's in Cebu and other locations are important to the customer service process. Call center agents are on the frontlines after all; should you pursue a career in BPO, you will be the first-person customers turn to get their questions answered and have their problems solved.
Most customers agree that resolving an issue quickly upon contact is the most important element of good customer service when in reality, it's much more than that. Read ahead and find out if you have what it takes to be a good Philippine call center agent:
Retention of knowledge
A Philippine call center agent's mission is to provide the highest quality support to customers. In order to do this, you must be able to memorize and learn a great amount of information about your company.
By the time you are hired, you should at least be able to know the ins and outs of your service or product and be on board with your brand's ideals. As a good call center agent, you should know when you can and cannot resolve the issue, and who you should transfer the call to in this case.
As time goes on, you should eventually be able to remember answers to frequently asked questions and troubleshoot easily. If you do not appear to be the type to retain information and learn quickly, employers might not be too eager to hire you.
Attention to detail
Being a call center agent can often be monotonous. Agents are often expected to receive the same complaints and answer the same questions day after day. As a result, there is a tendency for agents to be complacent, and therein lies the danger.
Call center agents that fall into this tend to make assumptions about customer issues without seeking clarification and are prone to reply with a quick, canned response. Unfortunately, this is all too common. In fact, consumers say that on average, their questions get answered by agents only half the time.
Make sure you stand out from the rest of the agents by asking your customers to make sure their issues are resolved and they are satisfied before ending the call. Also, before you are even hired, make sure that your resume has no errors, your grooming is impeccable, and you are not sloppy in any way so you don't get passed up for someone that appears to pay more attention to detail.
Organization
Agents that aim to work in a busy BPO office in Cebu and other areas should be incredibly organized. If you want to work as a call center agent, you need to be able to juggle multiple tasks at once (such as taking notes in your help desk, updating the CRM, and checking the knowledge base), all while seeing to the customer's needs.
Staying organized will help you reduce errors in your work, ensuring that you address customer needs more effectively and complete after-call work efficiently. When applying for call center jobs, show your recruiters that you have a track record of being organized by arriving at the meeting on time, submitting requested materials, and meeting all application process deadlines.
Once you are hired, make sure that you have all the tools (such as call center software, CRM, and help desk solution) and the environment you need to stay organized. These things can make all the difference in your bottom line and customer satisfaction.
Great Personality
Call center agents are the frontline of the company. Make sure that you can project a friendly and warm image and your customers will rave about their experience. A call center agent should be able to keep a smile on their face day in and day out and consistently maintain a positive demeanor.
When applying, make sure that you can show your employers that you can go the distance with a friendly attitude. Once hired and part of a team, make sure that you cultivate a culture that discourages burnout and encourages friendliness. Your customers will thank you for it.
Effective communication
This may seem obvious, but it is still worth mentioning. A call center agent should have top-notch communication skills because your job is to communicate with callers. Communication does not necessarily mean speaking; it goes both ways.
Effective communication also involves listening to the caller, digesting the information given, and providing a solution effectively and quickly. You should be able to speak clearly using basic vocabulary.
If you can communicate effectively, it will bode well for the quality of your service. As a matter of fact, 78 percent of customers say that a competent service agent is the most important part of a happy customer experience. Without clear communication skills, you simply cannot have competence.
Key Takeaway
It can be truly challenging to become a successful call center service agent. But it helps to know what makes a good one when you are looking to become one.
Just because you don't have all the skills of a good call center service agent right now does not mean that you won't eventually have it. Remember, most of these qualities can be taught and nurtured over time.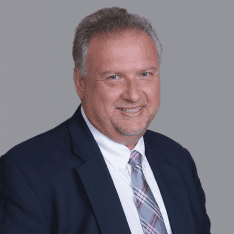 Co-CEO & CCO
US: 866-201-3370
AU: 1800-370-551
UK: 808-178-0977
j.maczynski@piton-global.com
Are you looking for an onshore, nearhsore, or offshore outsourcing solution? Don't know where to start? I am always happy to help.
Let's chat!
Best,
John.
Success in outsourcing isn't a matter of chance, but rather the result of a meticulously defined process, a formula that Fortune 500 companies have diligently honed over time. This rigor is a significant factor in the rarity of failures within these industry titans' outsourced programs.
Having spent over two decades partnering with and delivering Business Process Outsourcing (BPO) solutions to Fortune 500 clients, John possesses an in-depth understanding of this intricate process. His comprehensive approach incorporates an exhaustive assessment of outsourcing requirements, precise vendor sourcing, and a robust program management strategy.