Gaming Support Philippines: How Xbox and EA are Benefiting from Outsourcing
In the dynamic world of gaming, maintaining high-quality player support is crucial. Ensuring seamless experiences, quick resolution of issues, and fostering a strong player community are all integral parts of gaming companies' success. As the gaming industry grows more complex and demanding, many companies have found an ideal partner for these tasks in the Philippines' outsourcing sector. Notably, industry giants like Xbox and Electronic Arts (EA) have capitalized on this strategic opportunity.
Xbox, Microsoft's gaming brand, has turned to the Philippines for a variety of customer support services. This includes technical support, troubleshooting, and community management. The Southeast Asian nation"s large pool of English-speaking professionals, many of whom are passionate gamers themselves, makes it a perfect fit for Xbox's global customer base. The culturally adaptable and customer-centric workforce can effectively handle and resolve player inquiries, ensuring a high-quality gaming experience.
Moreover, with the increased popularity of online multiplayer games on Xbox, community management has become a critical function. Philippine-based BPO providers excel in moderating and managing online communities, fostering a safe and engaging environment for players. This not only enhances the player experience but also contributes to Xbox's reputation as a player-friendly platform.
Electronic Arts (EA), another industry titan, also leverages offshore outsourcing for its customer support. The company's diverse portfolio of games, each with its unique player base, requires an equally diverse and adaptable support team. The Philippine outsourcing industry, with its broad range of expertise and adaptable workforce, has proven capable of meeting this need. Services provided to EA include technical support, game-specific troubleshooting, and player account management.
With EA's strong emphasis on player engagement, community management services offered by Philippine contact centers are of significant value. These services help maintain EA's various online communities, ensure positive player interactions, and manage player feedback, enhancing overall player satisfaction and loyalty.
The decision of Xbox and EA to outsource to the Philippines is strategic and well-founded. It allows them to tap into a pool of skilled, gamer-friendly talent, ensuring high-quality player support. The cost-effectiveness of front- and back-office services also results in substantial cost savings, allowing these companies to invest more in game development and other core activities. The high level of English proficiency, cultural adaptability, and customer-centric approach of the lokal workforce also ensures effective communication with global players.
The bottom line: The BPO sector's role in supporting the gaming industry is set to grow even more prominent. With its unique blend of skilled labor, cost-effectiveness, and cultural adaptability, the country is well-positioned to meet the evolving needs of the gaming industry. The success of Xbox and EA in outsourcing to the Philippines serves as a testament to the country's capabilities and potential in gaming support outsourcing.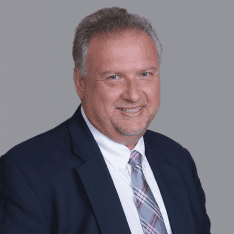 Co-CEO & CCO
US: 866-201-3370
AU: 1800-370-551
UK: 808-178-0977
j.maczynski@piton-global.com
Are you looking for an onshore, nearhsore, or offshore outsourcing solution? Don't know where to start? I am always happy to help.
Let's chat!
Best Regards,
John
Success in outsourcing isn't a matter of chance, but rather the result of a meticulously defined process, a formula that Fortune 500 companies have diligently honed over time. This rigor is a significant factor in the rarity of failures within these industry titans' outsourced programs.
Having spent over two decades partnering with and delivering Business Process Outsourcing (BPO) solutions to Fortune 500 clients, John possesses an in-depth understanding of this intricate process. His comprehensive approach incorporates an exhaustive assessment of outsourcing requirements, precise vendor sourcing, and a robust program management strategy.