What will further improve the standing of Philippine call centers in the near future?
Robotic Process Automation
The synergy between bots and humans
Cloud Computing Technology
Call centers in the Philippines are well on their way to becoming one of the most innovative industries in the country. This is because as technology advances, traditional call centers begin to involve more and more services. Instead of the typical inbound and outbound call services—call centers now include so many aspects of a business.
The BPO industry, in general, has grown so much in the past few years that it is now expected to become the country's primary source of income by the end of 2019. Keep in mind that the Philippines has now overtaken India as the leading call center country as this industry is currently contributing to around 10% of the country's economy.
Over the years, the Philippine BPO industry has experienced great strides and shows no signs of slowing down. 2016 was a notable year because the industry itself experienced a staggering 17% growth that led to the creation of over 1 million jobs.
In recent years, the expansion of BPO companies to other provincial regions such as Cebu and Davao have helped with the country's recent growth. But of course, the biggest factor that led to the continuous growth of the Philippine BPO industry is the constant use of new technologies and strategies.
Check out these notable innovations and trends for the future of Philippine Call Centers!
Robotic Process Automation
One of the most useful technologies that has emerged in recent years is the concept of robotic process automation or RPA. It essentially plans on replacing the jobs at the bottom of the pyramid with automation capabilities.
The benefits of RPA involve cost savings, speed, and efficiency. With these, more and more companies—especially the BPO industry—are beginning to incorporate these into their processes.
However, the risk with this technology is that administrative jobs such as data entry and insurance claim processing will be totally replaced with automation and A.I. So, these people are now on neutral ground. It's either the company they are working with will educate them to be viable for other jobs or be left without one.
That being said, when companies do incorporate RPA effectively to help their employees move up the ladder, it will bring about more and better opportunities for the labor force.
The Synergy Between Bots and Humans
It's fairly easy for people to assume that the future will be filled with robotic processes and automation. However, it's predicted that the future of the BPO industry will be reliant on the compatibility of this automation with specific agents.
Chatbots are becoming a really big thing in BPO industries. Google, for example, has recently provided a glimpse of just how far chatbots can go. It featured Google Duplex, a feature for Google Assistant that makes a call on your behalf to schedule an appointment.
Through natural language understanding, deep learning, and text-to-speech, the Google assistant is able to understand context and nuances to have a successful conversation—and often this leads to the human on the other side not even realizing they're talking to a bot.
Having said that, you should know that you can't remove human labor from the customer service process. Even with the most advanced chatbot technology, there will still be a few bumps in the logical system that won't become viable to replace genuine human interactions.
Case in point, a study from NICE states that the future of contact centers lies in the term: experience hubs—an entity that is essentially responsible for underpinning and driving the customer experience and the interactions a company has with its customers and prospects.
These experienced hubs will be made up of agents – the majority of whom are incredible, digitally-savvy social media experts – who are able to deliver exceptional customer service across all possible channels and platforms.
Cloud Computing Technology
One of the most prominent technologies that has impacted the BPO industry and many other industries is the proliferation of the cloud. Cloud computing, in particular, has slowly risen up the ranks of the most prominent innovations that different companies make use of. Incorporating the cloud provides two incredibly relevant benefits to BPO companies that use it: Flexibility and Scalability.
The use of cloud computing can lead to improved collaboration in businesses thanks to a standardized system between BPOs and their clients. It also provides more storage that is found in one place and completely resilient from external risks.
Lastly, using the cloud adds a higher level of data security with their impervious cloud systems.
Key Takeaway
The future of Philippine call centers is on an upwards trajectory. Not only is the country predicted to widen the gap between them and other BPO centric countries, but it's also supported by different kinds of innovations and technology that will further optimize BPO processes to new heights. Keep in mind that having these innovative tools still does not beat out the genuine customer experience that an agent can give to customers.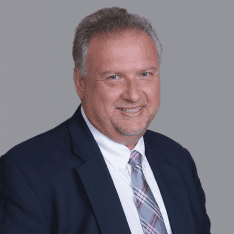 Co-CEO & CCO
US: 866-201-3370
AU: 1800-370-551
UK: 808-178-0977
j.maczynski@piton-global.com
Are you looking for an onshore, nearhsore, or offshore outsourcing solution? Don't know where to start? I am always happy to help.
Let's chat!
Best,
John.
Success in outsourcing isn't a matter of chance, but rather the result of a meticulously defined process, a formula that Fortune 500 companies have diligently honed over time. This rigor is a significant factor in the rarity of failures within these industry titans' outsourced programs.
Having spent over two decades partnering with and delivering Business Process Outsourcing (BPO) solutions to Fortune 500 clients, John possesses an in-depth understanding of this intricate process. His comprehensive approach incorporates an exhaustive assessment of outsourcing requirements, precise vendor sourcing, and a robust program management strategy.