Why should fresh graduates consider working in call centers in the Philippines?
They have the opportunity to grow
They can earn an incredibly useful experience
They can enjoy high salaries and fun working environments
Call centers in the Philippines are always hiring and looking for new talent. As the leading country when it comes to the BPO industry, the Philippines has no scarcity of BPO jobs and people who would love to get these jobs. Even with the recent developments within the call center industry in the Philippines, many graduates just see working in a call center as a dead-end job.
There is still a lingering stigma around call center jobs that make it unappealing to graduates around the country. However, working at a call center is still the same high paying job with attainable requirements that it always has been. Because of this, so many people just take the opportunity of working in the BPO industry for granted. Some even claim that the job does not need a lot of effort; that it is only about answering the phone and talking to customers.
More fresh graduates and young professionals should consider working in the BPO industry. Working in a call center is not a dead-end job. Here are a few reasons why it's a reasonable start for your career:
The Opportunity for Growth
Before going any further, it is important to clarify that most positions in a call center are not dead-end jobs. A dead-end job is somewhere that you won't find any sort of growth in your career financially or even personally. A job in the BPO industry is the opposite—the chances for you achieve development in multiple facets of your life is very high!
First off, the potential for career growth that the BPO industry currently gives the people that work in it is tremendous. In most cases, the supervisors and managers of call centers all started out as call center agents themselves, and they rose through the ranks steadily.
Here, you would have the chance to apply what you've learned in college or university either through the account you are managing or the position that you are in. Be it as a customer service representative, as a technical representative, or as a sales representative, you'll definitely get the chance to further hone and improve your knowledge in one way or another.
It's also a common misconception that you are going to have a hard time getting any kind of personal development while you're working in a BPO industry. Although there are some call center jobs that can be a little rough when it comes to your work shifts, you will never be barred from personal growth.
The best call centers in the Philippines provide facilities and programs are provided to their employees that focus on their passion and hobbies. Gyms and sports centers around the office give a bit of life to an otherwise hectic work schedule while clubs and company activities would enable people to get together with coworkers that have the same interests!
Earn Incredibly Useful Experience
Although in the eyes of most people, the work of a call center agent revolves around answering or making a phone call, it's definitely more than just that. Working in a call center would entail you having a specific position that does a specific type of work.
Customer service representatives deal with incoming queries from multiple accounts while sales representatives try their best to sell products on the phone to multiple people. Technical support representatives assist customers in order to fix certain technical problems. Specializations exist in the call center industry which means that you get to interact with a plethora of different people and professionals in different fields. This can be considered a great experience no matter where you end up in the future!
High Salaries and Fun Work Environments
Most BPOs make an effort to liven up the office in one way or another. These call centers have accepted that the job is relatively fast-paced and stressful at times, so they want to make sure that their employees are always entertained and motivated to do their work.
Aside from providing more opportunities for personal growth, creating a work environment that is motivating and fun for employees will make people enjoy their time at work and even encourage them to stay with the company for a long period!
In addition, one of the most common reasons why people even consider working in a BPO company, despite the stigma, is the high salary and great compensation that they provide for their employees. Call centers in the Philippines value their employees because they know that it is the employees that keep the company up and running.
For a fresh graduate that is looking for a job that is sure to pay well and provide great benefits, then it's possible that working in a call center is the right choice for you!
Key Takeaway
Fresh graduates often have a hard time landing their first job. A lot of the companies they would usually apply to demand people with experience. Seldom do they accept fresh graduates that easily.
Call centers, on the other hand, are more relaxed in their recruitment processes. As long as you have the skills and potential to be a great employee, BPOs would definitely welcome you with open arms!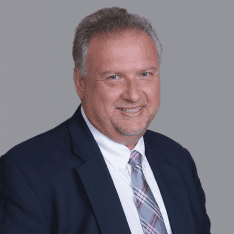 Co-CEO & CCO
US: 866-201-3370
AU: 1800-370-551
UK: 808-178-0977
j.maczynski@piton-global.com
Are you looking for an onshore, nearhsore, or offshore outsourcing solution? Don't know where to start? I am always happy to help.
Let's chat!
Best,
John.
Success in outsourcing isn't a matter of chance, but rather the result of a meticulously defined process, a formula that Fortune 500 companies have diligently honed over time. This rigor is a significant factor in the rarity of failures within these industry titans' outsourced programs.
Having spent over two decades partnering with and delivering Business Process Outsourcing (BPO) solutions to Fortune 500 clients, John possesses an in-depth understanding of this intricate process. His comprehensive approach incorporates an exhaustive assessment of outsourcing requirements, precise vendor sourcing, and a robust program management strategy.