In a world characterized by business interconnectedness and technological advancement, outsourcing has emerged as a key strategy for companies seeking to streamline operations and maintain competitive advantage. Within this context, the Philippines stands out as a remarkable hub for financial services outsourcing. This article delves into the nature of services being outsourced, the technologies employed, the companies involved, and the strategic objectives driving these decisions.
Financial services outsourcing in the Philippines spans a broad spectrum of operations, encompassing both front-office and back-office functions. The front-office services outsourced to the Philippines include customer service, technical support, and sales. These are critical touchpoints between a financial institution and its customers, and Filipino workers have proven their capabilities in handling these tasks with professionalism and cultural competence.
Back-office processes, which include accounting, bookkeeping, financial analysis, risk management, payroll processing, and regulatory compliance management, are also frequently outsourced to the Philippines. These tasks, traditionally perceived as non-core yet essential, can be time-consuming and costly to handle in-house. Outsourcing these services offers companies the opportunity to maintain operational effectiveness while focusing on core business activities.
In terms of technology, the use of cutting-edge financial software and tools is pervasive in the Philippines' outsourcing industry. Companies employ advanced Customer Relationship Management (CRM) systems, Enterprise Resource Planning (ERP) software, and various financial analysis tools. Furthermore, the growing adoption of cloud computing technologies and artificial intelligence (AI) has further improved the efficiency and quality of financial services offered.
Several notable financial services institutions have capitalized on the Southeast Asian nation's outsourcing prowess. CapitalOne, for instance, has established a shared services center in the country, delivering a range of services from technology and operations to HR and finance. American Express, too, has also established a captive customer service and back-office operation, leveraging the high-quality workforce and cost advantages the country offers. Likewise, Bancorp has moved some of its operations, particularly in customer service and back-office support, to the Philippines to enhance its operational efficiency.
The primary business objectives driving these outsourcing decisions are cost optimization, access to skilled labor, and focus on core competencies. By leveraging the Philippines' lower labor and operational costs, companies can realize significant cost savings, which can be redirected toward growth initiatives. The rich pool of skilled labor in the Philippines allows companies to deliver high-quality services without the overhead costs associated with hiring and training in-house staff. Finally, by outsourcing non-core yet essential tasks, companies can focus their resources and attention on their core competencies and strategic initiatives.
The bottom line: The Philippines has established itself as a leading destination for financial services outsourcing, providing a broad range of front-office and back-office services to global financial institutions. Enabled by advanced technologies and driven by strategic business objectives, the trend of outsourcing to the Philippines is poised to continue. The success stories of CapitalOne, American Express, and Bancorp offer insights into the potential of strategic outsourcing as a pathway to improved efficiency, cost-effectiveness, and business focus. As the global financial services landscape continues to evolve, the nation's role as an outsourcing hub is likely to grow even more significant.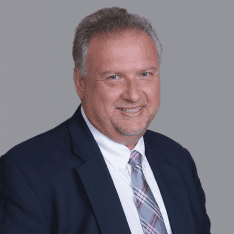 Co-CEO & CCO
US: 866-201-3370
AU: 1800-370-551
UK: 808-178-0977
j.maczynski@piton-global.com
Are you looking for an onshore, nearhsore, or offshore outsourcing solution? Don't know where to start? I am always happy to help.
Let's chat!
Best,
John.
Success in outsourcing isn't a matter of chance, but rather the result of a meticulously defined process, a formula that Fortune 500 companies have diligently honed over time. This rigor is a significant factor in the rarity of failures within these industry titans' outsourced programs.
Having spent over two decades partnering with and delivering Business Process Outsourcing (BPO) solutions to Fortune 500 clients, John possesses an in-depth understanding of this intricate process. His comprehensive approach incorporates an exhaustive assessment of outsourcing requirements, precise vendor sourcing, and a robust program management strategy.