Customer care and support is integral to any business success. In a highly competitive marketplace, getting new customers and retaining existing ones is a challenge. Each customer interaction is an opportunity to add value to the business. This is why offshore inbound call center solutions in the Philippines are truly essential.
Additionally, having expert contact service is one of the best ways enhance customer experience and increase sales.
Customers respond well when a person answers their calls rather than a recording on an answering machine or a voice mail system. These firms allow businesses to interact with their customers in a more personal level. Additionally, having a dedicated provider makes a business appear more professional.
Offshore Outsourcing
While businesses realize the significance of having contact center services to support their customers, the cost of managing one has been increasingly expensive so many have decided to look for a cost-effective solution to deliver quality customer service and they found outsourcing to these firms is the best way to go.
Offshore companies bring the following benefits to a business: English fluency, multi-lingual capabilities, expertise, efficient reporting and quality auditing systems, and cost savings.
Offshore inbound call center solutions in the Philippines have state-of-the-art facilities that handle incoming customers of clients from different business sectors.
The purpose of calls may vary from product inquiries to travel reservation or payment processing. Whatever the reason behind a customer's call, BPO vendors aim to respond to all customer calls in a timely, professional and efficient way.
Contact centers in the country share another common goal – build lasting relationships with their clients and help their clients build lasting relationships with their customers.
Why Outsource?
Offshore inbound call center solutions in the Philippines are some of the preferred service providers of many enterprises when it comes to outsourcing, especially now that this sector has seen incredible growth that bears testament to its capabilities.
Skilled Manpower
Back office services in the country boast of a huge pool of young, motivated, college educated professionals who speak fluent English. Indeed, the Filipino workforce, which is the third largest English-speaking workforce in the world, is one of the country's strongest assets especially in the contact center providers field where United States is the main market.
They also have capabilities to provide services in other languages such as Spanish, French, Japanese and others. In terms of technical skills, Filipinos are technically perceptive and have strong familiarity with using Internet technologies. They are also adept with multi-tasking skills that enable them to use various technical tools simultaneously while answering a call.
Technology
Additionally, the infrastructure, facilities and technology of offshore inbound call center solutions in the Philippines are sophisticated yet very cost-effective. The technologies used by back office services providers are reliable and secure. Both the technology and the people behind these enterprises are capable of providing a wide range of services to meet diverse needs of clients and their customers.
Some of the technological features include high-speed and secure transmission of voice and data across continents, redundant technologies that enable 99.9 percent uptime performance, high-speed and dedicate Internet access, fiber optic links, uninterrupted power supply and other back up equipment, among others.
Cost Advantages
Available rates here are some of the most competitive in the market today and with the high level of service that local agents deliver, businesses get true value when working with these firms.
To learn more about our industry-specific BPO capabilities please contact us by calling +1-310-844-7805 or by filling out our inquiry form. We look forward to hearing from you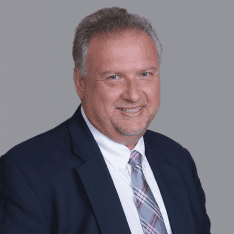 Co-CEO & CCO
US: 866-201-3370
AU: 1800-370-551
UK: 808-178-0977
j.maczynski@piton-global.com
Are you looking for an onshore, nearhsore, or offshore outsourcing solution? Don't know where to start? I am always happy to help.
Let's chat!
Best,
John.
Success in outsourcing isn't a matter of chance, but rather the result of a meticulously defined process, a formula that Fortune 500 companies have diligently honed over time. This rigor is a significant factor in the rarity of failures within these industry titans' outsourced programs.
Having spent over two decades partnering with and delivering Business Process Outsourcing (BPO) solutions to Fortune 500 clients, John possesses an in-depth understanding of this intricate process. His comprehensive approach incorporates an exhaustive assessment of outsourcing requirements, precise vendor sourcing, and a robust program management strategy.