In today's fast-paced and highly competitive digital retail industry, outsourcing a range of services to the Philippines is a smart choice. It's a cost-effective solution that guarantees efficiency, accuracy, and security. With the Philippines' reputation as a leading destination for outsourcing, backed by the support of industry experts such as Deloitte, eCommerce companies can rest assured that they are making a wise decision by outsourcing to the Southeast Asian nation.
Outsourcing selected front- and back-office services to the Philippines is allowing companies to improve their customer experience (CX) and stay competitive in the ever-evolving online retail landscape.
Functions being outsourced include customer service, technical support, and back-office operations such as data entry and analytics. The country is the preferred destination for these services due to its large pool of tech-savvy and English-speaking workers and a culture that values customer service.
Omnichannel, 24/7, and multilingual support are all crucial for CX, and the Philippines is able to provide these services thanks to its diverse workforce and round-the-clock availability. The country has a unique combination of a skilled pool of talent, a culture that values personalized customer care, and a government that is supportive of the outsourcing industry. This makes it the ideal destination for companies looking to improve their CX.
Two companies that have outsourced their support to contact centers in the Philippines are Target and Best Buy. JD.com has also outsourced front- and back-office operations to the Philippines in order to improve efficiency and scalability. Target relies upon its Manila-based partners for their 24/7 customer service and technical support. Best Buy has outsourced their customer service and back-end operations to improve their CX and provide multilingual support.
Security protocols and standards are of the utmost importance when outsourcing. Service providers in the Philippines are compliant with Payment Card Industry (PCI) standards, ensuring that sensitive data and financial transactions are protected to the highest level. They also typically implement advanced security measures such as firewalls, intrusion detection systems, and regular security audits to safeguard against data breaches. This ensures that customer data is protected and financial transactions are secure.
Leading consulting and research firms such as Gartner and Forrester have cited the Southeast Asian BPO powerhouse as one of the top destinations for outsourcing customer service and back-office operations. The country's large pool of English-fluent workers, round-the-clock service availability, and decades of outsourcing experience make it the ideal location for companies looking to improve their CX and stay competitive in the eCommerce space.
ECommerce support in the Philippines is proving to be a game-changer for online retailers. Outsourcing a number of critical functions allows companies to improve their CX and stay competitive in the quickly evolving digital marketplace.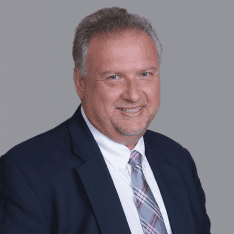 Co-CEO & CCO
US: 866-201-3370
AU: 1800-370-551
UK: 808-178-0977
j.maczynski@piton-global.com
Are you looking for an onshore, nearhsore, or offshore outsourcing solution? Don't know where to start? I am always happy to help.
Let's chat!
Best,
John.
Success in outsourcing isn't a matter of chance, but rather the result of a meticulously defined process, a formula that Fortune 500 companies have diligently honed over time. This rigor is a significant factor in the rarity of failures within these industry titans' outsourced programs.
Having spent over two decades partnering with and delivering Business Process Outsourcing (BPO) solutions to Fortune 500 clients, John possesses an in-depth understanding of this intricate process. His comprehensive approach incorporates an exhaustive assessment of outsourcing requirements, precise vendor sourcing, and a robust program management strategy.