Ecommerce Outsourcing Philippines: An Unparalleled Digital Commerce Expedition
The Philippines, a nation often celebrated for its rich cultural tapestry and natural wonders, has silently been making significant strides in the realm of digital commerce. Central to this ascent is the country's burgeoning arena of e-commerce outsourcing, showcasing the nation's capability to evolve, innovate, and provide top-tier services in an increasingly digital world.
In the early stages of the digital revolution, the country promptly grasped the untapped potential of the e-commerce sector. This foresight led the country to develop a robust infrastructure tailored to assist both global giants and budding online retailers. From overseeing digital marketing campaigns and delivering efficient customer support to meticulous inventory management and seamless payment processing, the Philippines carved a niche for itself, becoming a beacon for businesses looking to outsource their e-commerce operations.
One cannot discuss e-commerce outsourcing to the Philippines without acknowledging its dynamic, tech-savvy workforce. Young, energetic, and possessing an innate knack for digital platforms, the country's professionals stand out for their fluency in English and a keen grasp of global consumer dynamics. This blend assures that businesses outsourcing their operations to the country can deliver unparalleled customer experiences and craft narratives that resonate worldwide.
Technological advancements remain the cornerstone of the nation's approach towards e-commerce outsourcing. The outsourcing sector, hand-in-hand with progressive governmental policies, has been relentless in its pursuit to integrate state-of-the-art technologies. The integration of Artificial Intelligence, responsive chatbots, and potent data analytics tools has revolutionized the user experience, offering businesses insights to streamline operations and create impactful strategies.
The path to e-commerce supremacy hasn't been devoid of hurdles. As the digital realm gets increasingly competitive, maintaining a unique brand identity and staying ahead necessitates innovation. Here, the nation's service providers have demonstrated remarkable resilience and adaptability. By curating bespoke solutions that cater to the distinct requirements of each client, these entities underscore their commitment to flexibility and sustainable growth in a dynamic digital marketplace.
Data security, in this digital age, is paramount. The increasing shift towards online transactions has amplified the need for rigorous cybersecurity protocols. The Southeast Asian BPO powerhouse, true to its forward-thinking approach, has prioritized this. Significant investments in cybersecurity infrastructure, coupled with comprehensive training programs, ensure that the sanctity of client data and sensitive customer information remains inviolable.
The future trajectory of the Philippines in the e-commerce outsourcing domain is nothing short of promising. With nascent technologies on the horizon — from immersive virtual reality shopping experiences and precision-driven drone deliveries to secure blockchain-based payment frameworks — the country's service providers are primed to spearhead these transformative shifts.
The Philippines' journey in Ecommerce outsourcing encapsulates its strategic vision, unwavering commitment, and prowess in navigating the digital paradigm. By melding technical acumen with an intimate understanding of global e-commerce trends, the country offers online enterprises an edge, catalyzing growth and operational excellence in the expansive realm of digital commerce.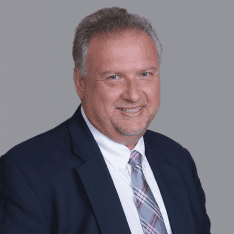 Co-CEO & CCO
US: 866-201-3370
AU: 1800-370-551
UK: 808-178-0977
j.maczynski@piton-global.com
Are you looking for an onshore, nearhsore, or offshore outsourcing solution? Don't know where to start? I am always happy to help.
Let's chat!
Best Regards,
John
Success in outsourcing isn't a matter of chance, but rather the result of a meticulously defined process, a formula that Fortune 500 companies have diligently honed over time. This rigor is a significant factor in the rarity of failures within these industry titans' outsourced programs.
Having spent over two decades partnering with and delivering Business Process Outsourcing (BPO) solutions to Fortune 500 clients, John possesses an in-depth understanding of this intricate process. His comprehensive approach incorporates an exhaustive assessment of outsourcing requirements, precise vendor sourcing, and a robust program management strategy.