In today's hyper-competitive e-commerce landscape, customer experience (CX) has emerged as a key differentiator for businesses. As such, companies are increasingly looking to outsource their CX operations, both front and back-office processes, to expert service providers. Standing tall among these providers is the Philippines, a nation that has carved a distinct niche in the global outsourcing arena.
But why are businesses turning to the Philippines for their CX needs? And how is this nation enhancing and managing CX using advanced technologies and processes? Let's dive deep into this.
Why Outsource to the Philippines?
The Southeast Asian nation offers a unique blend of competitive advantages that make it an attractive destination for CX outsourcing. These include a large, English-speaking workforce, a cultural affinity with the West, competitive costs, and a proven track record in customer service. Moreover, the country provides 24/7 support across various channels in multiple languages, a crucial requirement in our globalized and always-on world.
Front and Back Office: An Integrated Approach to CX
In the e-commerce context, front-office processes often involve direct interactions with customers. This includes customer service, technical support, sales, and social media engagement. Back-office processes, while not customer-facing, play a crucial role in ensuring a seamless customer journey. These processes include order management, inventory control, returns processing, data entry, and finance services.
The Philippines excels in providing both front and back office services. What's more, service providers in the country are increasingly integrating these services to offer a holistic, end-to-end CX solution. This integration ensures consistency and continuity in customer interactions, a key factor in building customer trust and loyalty.
Rising to Meet Customer Expectations with Technology
Today's customers expect swift, personalized, and efficient service. To meet these rising expectations, Filipino service providers are leveraging advanced technologies that enhance and streamline CX processes.
Artificial Intelligence (AI) and Machine Learning (ML) are being used to automate routine front-office tasks, such as answering common customer queries or tracking orders. This not only speeds up response times but also frees up human agents to handle more complex customer interactions.
On the back-office side, AI and ML are being used to predict customer behavior, optimize inventory levels, and streamline logistics processes. These predictive capabilities allow businesses to proactively address potential issues, leading to a smoother and more satisfying customer journey.
Cloud technology is another game-changer. It enables real-time data sharing and collaboration across different CX functions, ensuring a seamless and consistent customer experience. Furthermore, it allows for swift scaling of operations to meet fluctuating demand, ensuring businesses can always deliver the level of service customers expect.
Companies are also using Augmented Reality (AR) and Virtual Reality (VR) to enhance the online shopping experience. These technologies offer customers a more immersive and interactive way to explore products, boosting engagement and satisfaction.
The Human Touch in a Tech-Driven World
While technology plays a pivotal role in enhancing CX, the human touch remains crucial. Filipino agents are renowned for their empathy, warmth, and patience – qualities that engender trust and loyalty among customers. As technology takes care of routine tasks, these agents can focus on what they do best: providing personalized, empathetic service that builds lasting customer relationships.
In a CX-obsessed world, businesses need to deliver not just products, but experiences. With its blend of advanced technology, skilled talent, and customer-centric approach, the Asian nation is well-positioned to help businesses do just that. By outsourcing their CX operations to the Philippines, businesses can ensure they meet and exceed customer expectations, setting themselves apart in a fiercely competitive global marketplace.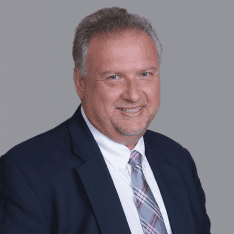 Co-CEO & CCO
US: 866-201-3370
AU: 1800-370-551
UK: 808-178-0977
j.maczynski@piton-global.com
Are you looking for an onshore, nearhsore, or offshore outsourcing solution? Don't know where to start? I am always happy to help.
Let's chat!
Best,
John.
Success in outsourcing isn't a matter of chance, but rather the result of a meticulously defined process, a formula that Fortune 500 companies have diligently honed over time. This rigor is a significant factor in the rarity of failures within these industry titans' outsourced programs.
Having spent over two decades partnering with and delivering Business Process Outsourcing (BPO) solutions to Fortune 500 clients, John possesses an in-depth understanding of this intricate process. His comprehensive approach incorporates an exhaustive assessment of outsourcing requirements, precise vendor sourcing, and a robust program management strategy.