Why Diction Plays a Vital Role in Your Profession?
1. It heightens communication between specialists and clients
2. It helps clarify anything that needs clarification
3. It can help you with a debate if needed
4. It can help with your writing
The country's BPO industry continues to thrive as it keeps doing what it does: providing world-class assistance to any client across the globe. In various call center services in the Philippines, their aim to resolve any issue in any way they can remain as consistent and proficient as ever. And what better way to do that than providing it over the phone.
In regards to over-the-phone assistance, the oral aspects of communication are given great emphasis on the matter. Everything from enunciation, tone, and diction is of utmost importance for every agent in the industry. But, with regards to the latter, this question presents itself: Why does diction play a vital role in your profession?
As with any industry, communication is a key component to what helps a company succeed. It helps them negotiate certain terms under their policies, establish a good network of partners, and ensures customer service at its finest. With that said, diction is a major factor in raising companies up from the ground due to the tone they exude and the manner of professionalism at stake.
The terms of communication apply heavily to the BPO world. Since the job would entail you to spend long hours on the phone, it's essential that you will be maintainiing a strong command of the English language. That way, your web of communication is guaranteed an increase and you'll be able to venture into any industry you may want to go in the future.
So, for your enlightenment, here are some other reasons that may help answer the question as to why diction plays a vital role in the BPO industry:
It Heightens Communication Between Specialists and Clients
When it comes to the BPO industry, diction is a large factor in the profession since you'll be dealing with an abundance of people from all over the world. With constant communication between your clients, it's essential that they should be able to understand you.
This also applies to every industry in existence as customers are vital to a company's business. When they're able to understand what you say, you'll be able to garner a large following and bring in more profit with such a small, yet very significant aspect of employment.
It Clarifies Anything that Needs Clarification
In every company in every industry, there are sets of certain policies that are implemented for the people working for them. However, no matter how well they're written, there can still be misunderstandings with anything implemented. As an employee, you would need clarification with the things that needs to be clarified or discussed so you can address your concerns to your superiors in an oral manner. By doing so, it can help you understand and put your worries at ease.
Also, this can help you address the concerns your customers might have and clarify your offerings for top performance. This can definitely help increase revenue as with proper diction, you'll be able to clearly dictate what you can offer to your clients.
It Can Help You with a Debate If Necessary
While debating with a customer should be avoided at all costs, it could sometimes be unavoidable. The same could be said when it comes to your relationships with some of your colleagues. Since everyone has their own personalitiess, their egos can fly about and clash at times. Therefore, with proper diction, you'll be able to get your point across without having to repeat or pardon yourself.
Another thing about this is that with diction, you'll be able to appease any irate person and avoid total escalation. That way, you can evade any consequence had your debate escalated into a full-blown argument.
It Can Help with Your Writing
Diction isn't just limited to verbal communication; it can also help with your writing skills. Since diction helps set the tone for how you speak, it can also do so with your writing. A good way to practice this is to practice speaking, then writing it down into words.
Also, with your capabilities as an employee or agent, a strong command with the English language in both written and oral means is an essential skill for you to maintain. That way, communication between you, your colleagues, and your clients are strengthened and maintained professionally.
Key Takeaway
Diction is a linguistic skill held in high regard by many professionals in different industries. With its massive advantages and benefits, it can definitely strengthen your web of communication and your network of business while also increasing revenue and bringing in massive profit for your company. Not only that, it can strengthen the connections you've established with your clients, which in turn widens your scope of business and brand recognition.
With that, always remember to never underestimate the capabilities of diction. It may be a bit insignificant to take into consideration, but its power is truly tenfold.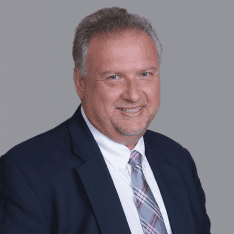 Co-CEO & CCO
US: 866-201-3370
AU: 1800-370-551
UK: 808-178-0977
j.maczynski@piton-global.com
Are you looking for an onshore, nearhsore, or offshore outsourcing solution? Don't know where to start? I am always happy to help.
Let's chat!
Best,
John.
Success in outsourcing isn't a matter of chance, but rather the result of a meticulously defined process, a formula that Fortune 500 companies have diligently honed over time. This rigor is a significant factor in the rarity of failures within these industry titans' outsourced programs.
Having spent over two decades partnering with and delivering Business Process Outsourcing (BPO) solutions to Fortune 500 clients, John possesses an in-depth understanding of this intricate process. His comprehensive approach incorporates an exhaustive assessment of outsourcing requirements, precise vendor sourcing, and a robust program management strategy.