The Philippines has distinguished itself as a prime destination for Customer Experience (CX) outsourcing, blending cost-efficiency with a skilled, English-speaking workforce. This strategic asset in the global market is more than a cost-cutting venue; it's a hub of skilled innovation.
Historical Development of CX Outsourcing
CX outsourcing to the Philippines began with voice-based services. Companies like Accenture and Teleperformance set the stage for a burgeoning industry that today, commands a 13% share of the global BPO market.
Economic Impact of CX Outsourcing
Outsourcing has become a cornerstone of the Philippine economy, contributing significantly to the country's GDP and employment. The industry's resilience was evident as it continued to grow amidst the global pandemic, emphasizing its role as a critical economic pillar.
Benefits of Outsourcing
The benefits of outsourcing to the Philippines are manifold. Cost efficiency is a significant draw, with the average hourly rate for CX services markedly lower than in Western countries. The workforce's English proficiency is among the best in Asia, and the country's historical and cultural ties with Western nations, particularly the United States, create a seamless integration of service standards.
The Skilled Workforce and Educational Infrastructure Supporting CX
The Philippines boasts a highly educated workforce, with a strong emphasis on customer service training and technical skills. The country's educational institutions have aligned with industry needs, churning out graduates ready to meet the demands of CX outsourcing.
Challenges and Solutions in CX Outsourcing
Despite its strengths, CX outsourcing in the Philippines faces challenges such as infrastructure demands and ensuring consistent quality. The industry has responded by investing in telecommunications and training to maintain high service standards and meet the demands of a digital workforce.
Digital Transformation and Innovation in Philippine BPOs
Digital transformation is redefining the landscape, with Philippine BPOs adopting cutting-edge technologies like AI and automation to enhance efficiency and customer satisfaction. This digital pivot is not just about adopting new tools but also about rethinking how services are delivered.
Future Trends and Predictions in CX Outsourcing
The future of CX outsourcing in the Philippines is likely to see increased specialization, with companies offering more than just voice services. There's a trend towards services that require higher levels of expertise and the use of analytics and data science to drive CX strategies.
Strategic Partnerships and Long-Term Collaborations
The industry is moving towards a partnership model, where outsourcing companies work closely with clients to co-create value. This approach goes beyond transactional relationships and involves deep collaboration, innovation, and shared objectives.
Conclusion and the Way Forward for CX Outsourcing
The Philippines is well-positioned to continue its growth in the CX outsourcing market. With its combination of cost advantages, skilled labor, cultural compatibility, and commitment to innovation, it stands as a strategic partner for companies looking to enhance their customer experience offerings.
The way forward will involve continual adaptation to technological advancements, maintaining a competitive edge in a rapidly evolving global market, and fostering partnerships that go beyond cost to drive strategic value.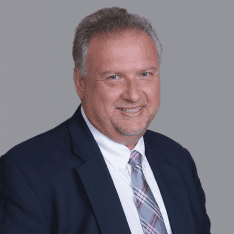 Co-CEO & CCO
US: 866-201-3370
AU: 1800-370-551
UK: 808-178-0977
j.maczynski@piton-global.com
Are you looking for an onshore, nearhsore, or offshore outsourcing solution? Don't know where to start? I am always happy to help.
Let's chat!
Best Regards,
John
Success in outsourcing isn't a matter of chance, but rather the result of a meticulously defined process, a formula that Fortune 500 companies have diligently honed over time. This rigor is a significant factor in the rarity of failures within these industry titans' outsourced programs.
Having spent over two decades partnering with and delivering Business Process Outsourcing (BPO) solutions to Fortune 500 clients, John possesses an in-depth understanding of this intricate process. His comprehensive approach incorporates an exhaustive assessment of outsourcing requirements, precise vendor sourcing, and a robust program management strategy.