Customer Support Outsourcing Philippines: Australia's Leap Towards Enhanced Customer Experience
In today's business landscape, customer support stands as a linchpin, ensuring brand loyalty and driving business growth. With global competition rife, ensuring seamless customer experiences is paramount, and for many Australian businesses, the Philippines has emerged as the go-to destination for top-notch customer support outsourcing.
The geography between Australia and the Philippines plays a pivotal role in this blossoming partnership. With only a few hours difference in time zones, it's much easier to coordinate real-time operations and manage synchronous communication. This nearness also means Australian businesses can provide 24/7 support to their customers without major operational hitches.
Cost-effectiveness is undeniably one of the primary draws. With the rising operational costs in Australia, the Southeast Asian country offers a cost-efficient solution, allowing Australian firms to achieve significant cost savings without compromising the quality of support. These savings can be channelled back into the business, funding expansions, product developments, or other strategic initiatives.
Yet, it's not just about saving money. The BPO powerhouse boasts a workforce with impeccable English proficiency. Filipinos' natural warmth and hospitality, coupled with a cultural affinity for Western values, resonate well with Australian customers. This creates a genuine rapport during interactions, fostering trust and enhancing overall customer satisfaction.
Infrastructure in the Philippines, especially in the BPO sector, aligns with international standards. State-of-the-art technology, efficient CRM systems, and ongoing training ensure that the Filipino customer support teams remain agile, adapting to evolving customer needs and market trends. For Australian companies, this means having a partner that not only responds to current requirements but also anticipates future challenges.
In addition, the local government and local bodies are actively involved in fostering growth in the BPO sector. With regular training programmes and skill enhancement initiatives, there's a continuous effort to maintain the Philippines' position as a top customer support outsourcing destination. Australian businesses, therefore, benefit from a proactive partner that's committed to excellence and continuous improvement.
For Australian companies, especially those looking to expand their footprint and cater to a global audience, scalability becomes crucial. The country, with its vast talent pool and flexible operational models, provides the scalability businesses need. Whether it's ramping up during peak seasons or scaling down during off-peak times, Philippine BPO providers offer the flexibility that's pivotal for business growth.
The synergy between Australia and the Philippines in the customer support domain reflects a strategic alignment of business goals with operational excellence. It's a partnership rooted in mutual respect, shared objectives, and a relentless pursuit of delivering exceptional customer experiences. As the global market continues to evolve, such partnerships will undeniably play a central role in determining business success and sustainability.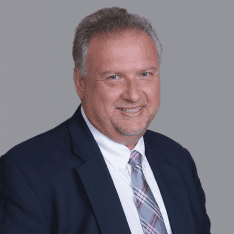 Co-CEO & CCO
US: 866-201-3370
AU: 1800-370-551
UK: 808-178-0977
j.maczynski@piton-global.com
Are you looking for an onshore, nearhsore, or offshore outsourcing solution? Don't know where to start? I am always happy to help.
Let's chat!
Best Regards,
John
Success in outsourcing isn't a matter of chance, but rather the result of a meticulously defined process, a formula that Fortune 500 companies have diligently honed over time. This rigor is a significant factor in the rarity of failures within these industry titans' outsourced programs.
Having spent over two decades partnering with and delivering Business Process Outsourcing (BPO) solutions to Fortune 500 clients, John possesses an in-depth understanding of this intricate process. His comprehensive approach incorporates an exhaustive assessment of outsourcing requirements, precise vendor sourcing, and a robust program management strategy.